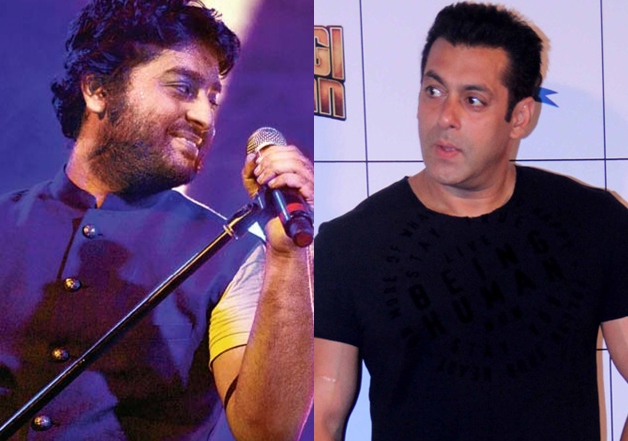 A few weeks before 'Sultan' had hit the theatres, the movie made it to the news for being engulfed in a controversy. Tinselvile was taken aback when singer Arijit Singh said that superstar Salman Khan chopped off his song from the movie because of some personal conflict with him.
Arijit has posted an apology on Facebook pleading Salman to put his anger aside and consider his hard work. However, later, Rahat Fateh Ali Khan's version of song 'Jag Ghoomeya' was included in the film and the makers asserted that it was creative decision. They even went ahead to say that Salman had no role in it.
Looks like after the noise, Arijit has decided to finally let go off the things. He had accepted that he was upset when his song was chopped off but a source close to the singer said that the he has decided to never sing for Salman.
A report in a leading entertainment portal suggests that Arijit is fed up of apologising and decided that he will never work with Salman Khan.
Well, this may not come as a surprise to many given all the ways Arijit tried to get on good terms with Salman.
It was reported that Arijit had taken a jibe on Salman at an award function which led to the latter holding a grudge.
However, when Salman was asked to comment on it, he had said,
"In every film there are lot of singers who sing and director and producer who make the choice of who is going to be the best voice for the film. One voice was mine but that was also rejected, so why get so upset and so hurt. This is life."
Seems Arijit has paid attention to Salman's suggestion and has moved on in life.