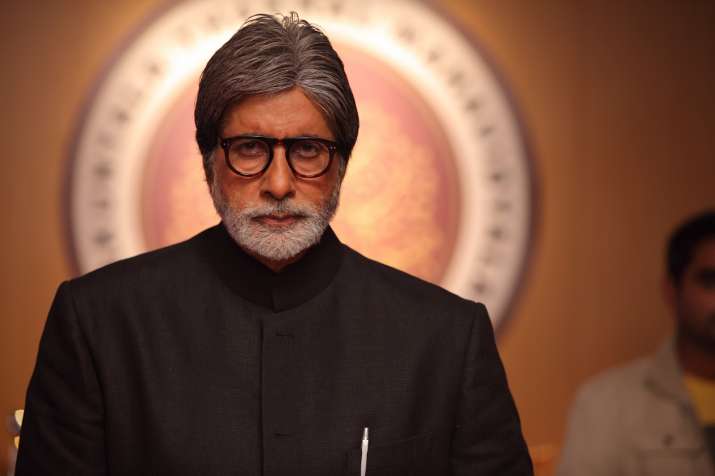 Bollywood's megastar Amitabh Bachchan, who rules the hearts of millions of Indians, has turned 76 today. Also, he has completed five decades in the industry, with yet another film (Thugs of Hindostan) scheduled for release. Throughout the fifty years of his glorious journey in Bollywood, Bachchan has never failed to surprise his fans. He's in his seventh decade of life, and yet you can't tell that from the jaw-dropping stunts he's performing in the upcoming Aamir Khan film. Though, all that you see today, the fame, the respect, it didn't come to him overnight. The name he made for himself in the industry was earned with years of hard work and also failure that he faced during the early stage of his film career.
Just like any other Bollywood actor, who has carved a niche for himself in the industry without a godfather, Amitabh Bachchan has gone through various prolonged dark phases where, he felt no greater than a common man. While talking to India TV, Bachchan narrated each and every detail of his life; from hardships to begging for work.
The Shehenshah of Bollywood once used to 'plead' for work
Amitabh tasted success only after the positive response of his film Zanjeer and it happened after 12 consecutive flop films in his initial days. After trying his luck in a Filmfare contest in Kolkata, Amitabh headed to Mumbai. Despite his tall and appealing personality, Amitabh was bound to suffer a lot of rejection. He then along with his group of friends decided to advertise himself in Mumbai. He used to roam around in the city by holding his pic in his hand and pleading everyone to offer him work. Known for his modest and humble attitude, Amitabh while reminiscing his struggling days said it was also an interesting one.
How Amitabh Bachchan's family got their first car, a Ford Perfect
Amitabh, who was born in a middle-class family said that getting a first car in the house was like celebration for the family in that era. His first car was Ford Prefect which was a small one. The car was mostly driven by Amitabh's mother as his father developed a fear of driving, after meeting an accident, revealed Amitabh.
What scared him the most? A bull!
He used to play on roads and was badly hit by a bull near Allahabad University one day. He was so scared after that incident that he avoided to visit that place in future. Amitabh said that earlier, he used to stay as a tenant in Allahabad.