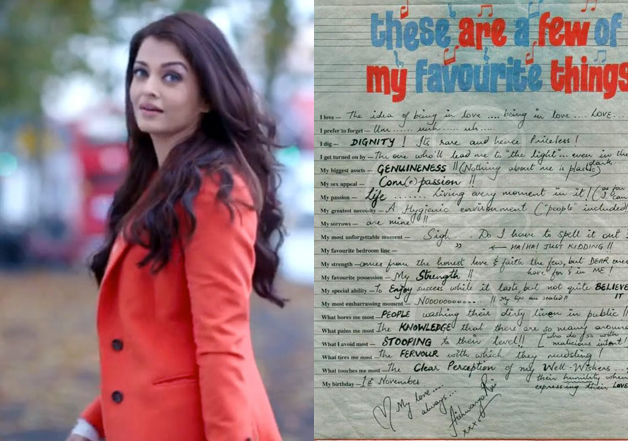 If you too have been quite excited after you got hands on a page from actress Aishwarya Rai Bachchan's 'slam book'; this piece will burst your bubble. The picture which went viral on Monday evening was said to be a page from Ash's slam book but as it turns out it is a shot from an interview the diva had given in the beginning of her career, reportedly.
Now, Aishwarya's slam book entry going viral was a treat for her fans on many levels. Most importantly because a slam book is sort of a confession that teens jot down. So, fans of Ash on social media extensively shared the picture being happy about the fact that they knew how their beloved diva was in her younger days.
Here is the picture which was tweeted: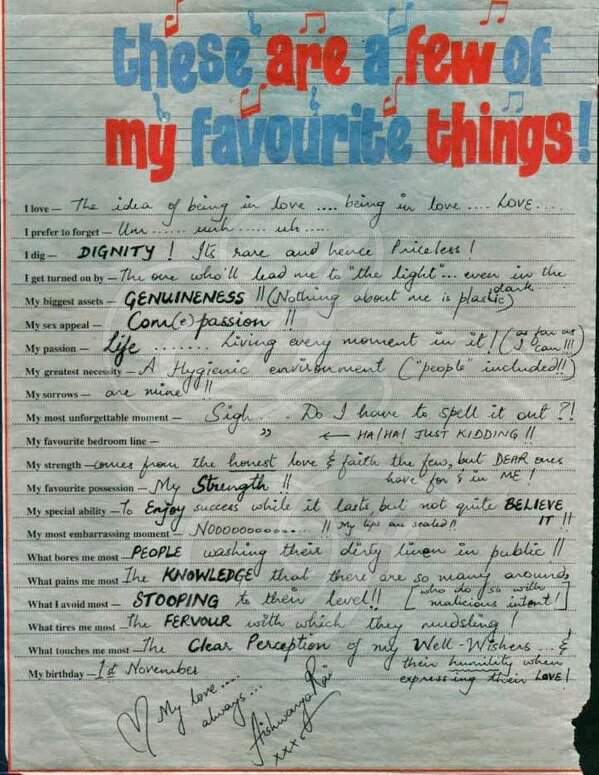 However, the slam book entry is actually a page from the Stardust magazine, from an interview, suggest a report in a leading daily. Perhaps, it was the 'My Favourite Things' title on the page and the handwritten stuff, which led people to believe that it is a page from the slam book. This confirms that not all you see on the Internet is right.
A closer look at the page tells that Aishwarya said that she is genuine and nothing about her is plastic, at an early stage in her career. This statement may have come because Ash was said to be 'fake' by her critics earlier, saying she is all beauty and has no talent. The 'Sarbjit' actress had also said she enjoys success till it lasts and doesn't believe in it. She said that she believes in living life to the fullest.
On the work front, Aishwarya is awaiting release for 'Ae Dil Hai Mushkil' helmed by Karan Johar. The trailer which was released a few days ago had got everyone smitten by her beauty and grace.