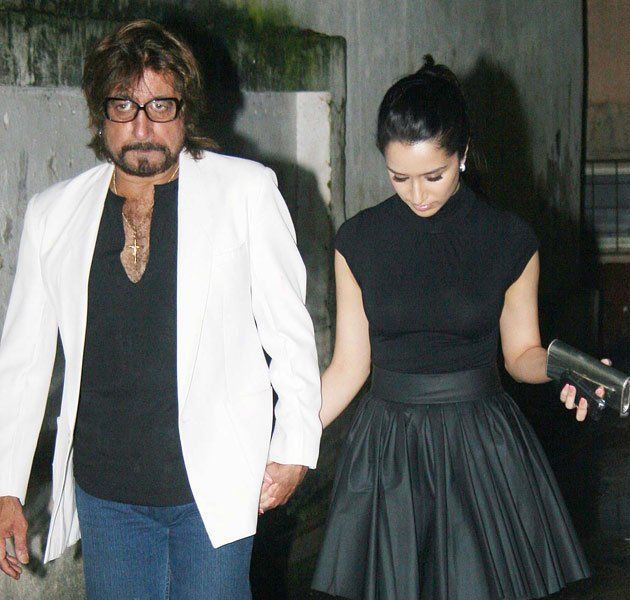 Actress Shraddha Kapoor's last films 'Rock On 2' and 'Ok Jaanu' didn't do well at the box office. But, the pretty actress has the support of her adorable father Shakti Kapoor who said that the actress need not to worry as he has got a rich father.
After the failure of the films it was reported that Shraddha was planning to change her team of managers. Shakti rubbished the rumours and informed a leading daily that they were very happy with the manager and agency as everyone is doing a good job.
Shakti said, "We are very happy with their work. She is one of their oldest clients and joined them before Aashiqui 2 and she is working with almost 12-13 brands now. More than Alia Bhatt. She is doing phenomenal work, why would we want to replace them?"
The actor revealed that Shraddha is managing her career with the help of her mother Shivangi Kapoor adding that he would always be there if any of his children need his help.
Talking about his daughter's career, the veteran actor said that Shraddha has got the offers of many amazing movies but is taking her time. Shakti added that his father was not rich but Shraddha has a rich dad so she could take it easy.
He added, "Unlike me, Shraddha has got a rich father so she can take it easy"
After the success of 'Aashiqui 2', the actress gave many successful movies but her last two films disappointed her fans. Sharaddha is currently shooting for 'Haseena: The Queen of Mumbai'. She will next be seen in Mohit Suri's 'Half Girlfriend' opposite Arjun Kapoor.