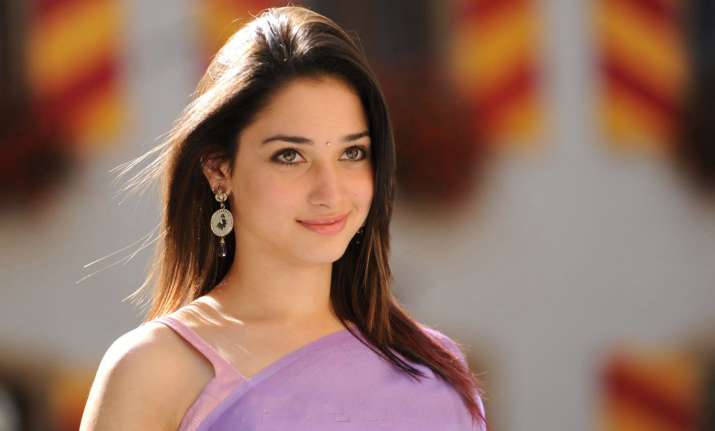 Director G Suraj who faced the outrage after making sexist comment on actress Tamannaah Bhatia, has recently apologized for his insensitive statements. 
The actress, who has recently worked with the director in 'Kathi Sandai', slammed him and was supported by his co-star Vishal. Reportedly, the filmmaker made comments while discussing Tamannaah's costumes in his film.
"This is 2016 and it is very ironic that I had to leave a film like Dangal in the middle which is on woman empowerment and to tackle this issue. I am very hurt and angered by the comments made by my director Suraj and I would definitely want him to apologise, not only to me but to all women in the industry," Tamannaah said in a statement on her Twitter page.
Vishal retweeted the statement. Tamannah went on to say that "we are actors, we are here to act and entertain the audience and should not at any point be objectified as commodities."
"I have been working in the south industry for over 11 years and have worn costumes which I have been comfortable with. It is sad that women in our country are spoken about so frivolously and I would like to tell my audiences that our industry should not be generalised by comments made by one such individual," she added.
Vishal, also the General Secretary of the South Indian Artistes' Association, termed Suraj's comments as "totally unnecessary."
"Totally unnecessary statement by Dir Suraj. not jus sayin dis as gen secy of da artist association but as an actor.actresses showcase their talent and not their bodies.n glad that Suraj has apologised.@tamannaahspeaks​ sorry for Wat u bin thru Coz of this.unwanted," he said in a series of tweets. In his apology, Suraj said he was "really sorry."
"I am really sorry and would like to apologise to Ms Tamannah and all the heroines in the industry. My intention was not to show anyone in bad light or hurt their sentiments. I am sorry once again and take back my comments," he said in a statement.
(With PTI Inputs)