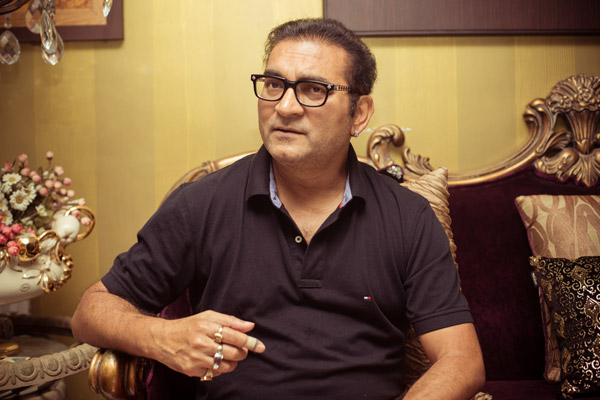 Abhijeet Bhattacharya has once again spewed venom on social media. The singer has called Lieutenant General (retd) Harcharanjit Singh Panag a 'Pak supporter' and an activist Kavita Krishnan a 'ugly face and anti-nationalist'.
Lt General Panag, who is Bollywood actress Gul Panag's father and Kavita Krishnan criticised a tied man to an army vehicle in Kashmir. The picture had gone viral.
Abhijeet tweeted, "U r a Pak supporter, wish you were kicked, beaten & humiliated on the streets of Kashmir & then wd hv seen ur reaction.
The singer tweeted in response to Lt Gen Panag's tweet that read, "Image of a `stone pelter' tied in front of a jeep as a `human shield', will 4ever haunt the Indian Army & the nation."
Image of a 'stone pelter' tied in front of a jeep as a 'human shield',will 4 ever haunt the Indian Army&the nation!

— Lt Gen H S Panag(R) (@rwac48) April 15, 2017
Abhijeet also gave his reaction on Kavita's tweet writing, "Y most ugly faces r most #antinatalists ..."
The singer gave justification to a leading daily saying that there is nothing wrong in calling Harcharanjit Singh a Pakistan-supporter as he is using the same language as that of Pakistanis.
Lt Gen Panag reacted on the same saying that at this age also he can teach lessons to terrorist and to a person like him.
Kavita on the other hand said that it was shocking for her to see Abhijeet calling the decorated officer anti-national. She further asked what Abhijeet has done for the country to be called as nationalist.
This is not the first time that Abhijeet's tweet has created controversy, the singer has made several remarks in the past that made headlines for all the wrong reasons.