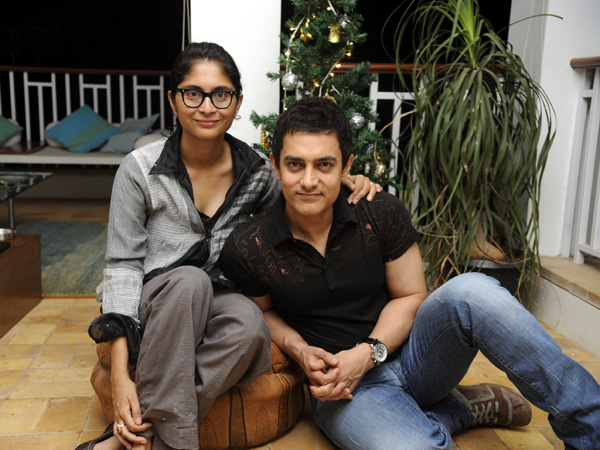 The reported jewellery theft at the residence of superstar Aamir Khan's wife Kiran Rao has upset her cook Farzana Shaikh's family, as she is being probed by the police in the matter. Farzana has been cooking for Aamir for 18 years now  and her family members told a daily that they didn't expect such a treatment after years of loyalty.
Recently, jewellery worth Rs 80 lakh was allegedly stolen from Kiran's residence. Her father lodged a complaint at the Khar police station, under Section 453 (theft in dwelling house) of the Indian Penal Code. Post the alleged theft; staffs in Aamir's residence were grilled by the police, which included Farzana, Kiran's assistant Suzanna and the domestic help Jhumki.
However, this process has hurt Farzana and her family. Telling about her dedication in serving the Khan family, Farzana's mother Kesar Begum told a daily that her daughter didn't use to come home even during Ramadan. She said they met Farzana at Aamir's residence.
 

"That's how loyal she is to her work. And this is what she is getting in return," told Kesar.

 
Kesar said that the police went to Farzana's family home and searched all her belongings, even the containers where she kept daal. She said she had faith in her daughter but was worried that the police may manhandle her.
78-year old Kesar herself served Aamir's family for years as a cleaner. Her brother and son too have worked for him. Kesar said during all these years, Aamir treated Farzana as one of her own and questioned the recent treatment.
Farzana's sister too seconded her mother's thoughts and said, "Hamein Aamir Khan se yeh ummeed nahi thi." (We didn't expect this from Aamir).
The family revealed that Aamir liked Farzana's cooking so much that she accompanied him in all outdoor shoots. They claimed that she knew his diet properly and Aamir cheated on the diet only when Farzana cooked kebabs.
"Whether it was for Dhoom 3, for which she went to Chicago with him, or even for Dangal, for which she went to Punjab, my mother would follow him everywhere," said Farzana's younger son Syed Arbaaz Ali.
In the theft matter, the police have been questioning the staff almost on daily basis. They have not revealed the exact date of theft or the nature of stolen items, yet.