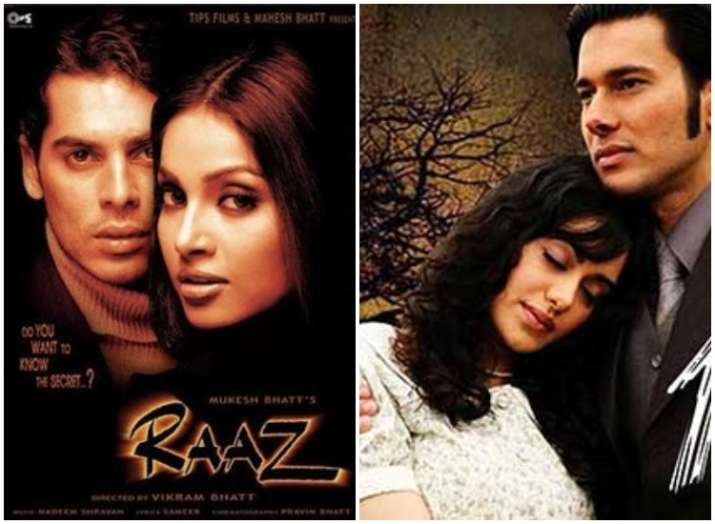 If Halloween wasn't the best time to watch some horror films, then when is. It is that time of the year when you have the license to make that weak friend of yours scared. There is nothing than pulling out a tub of popcorn, get behind thick blankets, switch off the lights and watch some scary movies to celebrate the spooky night of Halloween. In honour of Halloween, here are 5 Bollywood horror flicks to kick off your movie marathon.
Raat (1992)
Considered to be one of the best movies of Ram Gopal Verma, Raat is a supernatural thriller that revolves around a female who is possessed by the spirit of a kitten. The movie has become a cult classic now.
Raaz (2002)
Inspired by What Lies Beneath, Raaz, feauting Bipasha Basu and Dino Morea, was every bit scary as the original. Shot at picturesque locations of Ooty, this movie gave the holiday destination a scary twist. 
Bhool Bhulaiya (2007)
Nothing that a possessed Vidya Balan can't do on Halloween night. This movie is the best way to start our night with Akshay Kumar's quirky jokes to Ameesha Patel's unpredictable revelation.
Bhoot (2003)
Bhoot had its scary moments throughout the film. It was one of the last scary movies by RGV before he went on to make movies like AAG. The film revolves around a couple that moves to a new house (haunted of course) and drives one of them mad.
1920 (2008)
Loosely inspired by the cult classic movie – The Exorcist, 1920 is indeed one of the scariest movies by Vikram Bhatt. Laced by all the Bollywood cliches of a horror movie, the treatment of this film makes it a must watch (again, not alone).
Happy Halloween 2018 folks!