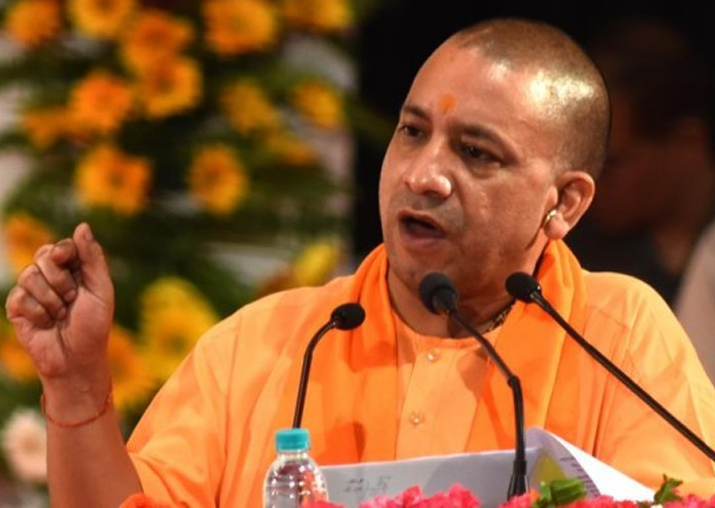 The Bharatiya Janata Party (BJP) today registered an emphatic win in the local body elections in Uttar Pradesh. Of the 652 seats for which trends are available, the saffron party is leading in 341 seats, beating rival parties by a distance.
In an exclusive chat session with India TV, Chief Minister Yogi Adityanath thanked the people of state for showing faith in the government. He also credited the joint leadership of Prime Minister Narendra Modi and BJP president Amit Shah for this win.
The CM added that the party will work to achieve better success in the 2019 Lok Sabha elections.
"Rahul Gandhi has become a matter of joke because of his childish acts. He would have personally checked the (Somnath Temple) register, how he is presenting himself," he said.
"His (Rahul) temple visits (in Gujarat) are just hypocrisy," he added.
To a question related to Congress' massive campaign in Gujarat ahead of Assembly polls, he said, "It is unfortunate that a party which lacks leadership is promising to give a powerful leadership to Gujarat."
"Voters of Gujarat are very aware… they have seen the development. The Sabarmati river died due to the corruption of Congress. The state has written a new story in last 17 years," he added.
Congress means corruption, Congress means compromising with the national security, Congress means dividing people on the basis of religion and caste, the CM opined. "It is a record that wherever Rahul Gandhi had gone to campaign for the party, his party has faced humiliating defeat."
Mocking the likely elevation of Congress vice president Rahul Gandhi's elevation to the grand old party's president post, the CM replied: "It is an internal matter of the Congress… however, whenever the election to elect new president of Congress will take place, only Rahul will be anointment. He is the only option available in the Congress party." 
While Mayawati's BSP emerged as the second big force in the civic elections by bagging 116 seats, the Samajwadi Party and Congress suffered humiliating defeat. The SP is leading in 81 whereas the Congress is leading in just 19 seats. Interestingly, independent candidates and smaller parties have bagged 95 seats.