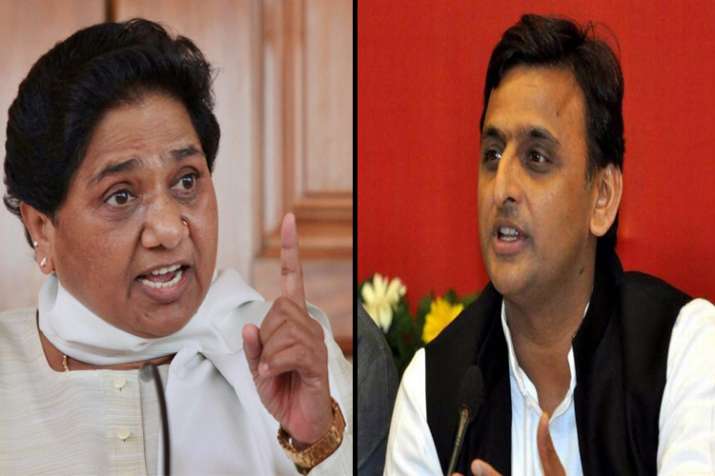 A day after the BJP claimed a massive victory in the Uttar Pradesh civic polls, Bahujann Samaj Party (BSP) supremo Mayawati and Samajwadi Party (SP) chief Akhilesh Yadav have alleged that the saffron party's win was a result of "faulty EVMs" and dared the saffron party to conduct voting on ballot papers. 
A resurgent Mayawati challenged the BJP and said that her party would sweep the 2019 Lok Sabha polls if voting is done on ballot papers. 
"If the BJP claims that they enjoy the mandate of the people, and the entire country is with them, then they should set aside the EVMs and hold the elections through ballot paper. And, I can say with full confidence that if the 2019 Lok Sabha polls are held by ballot paper, (the BJP) will not come to power," the BSP supremo said on Saturday. 
Mayawati's remarks came a day after her party came second to the BJP in the civic body polls held in Uttar Pradesh. The BJP won 14 out of the 16 mayoral seats in the state. The rest were won by the BSP.
Mayawati alleged that in the urban local body polls the government machinery was "misused". "Otherwise, more of our candidates would had become mayors in the state...and we would have won more seats," she said.
Echoing Mayawati's remarks, Akhilesh Yadav said, "BJP says a total of 16 elections have been held in UP, out of which 14 were won by BJP, 2 by BSP & Congress-SP disappeared. We say that BJP's winning percentage is 46 percent wherever polls were conducted via EVMs and 15 percent when it was done via ballot papers". 
Supporting his statement, party leader and former UP minister Azam Khan said the BJP won wherever EVMs were used and SP won wherever ballot papers were used.
While the BJP swept the civic polls in Uttar Pradesh, the BSP made a surprise comeback, winning mayoral posts in western UP's Aligarh and Meerut. The party performed well despite Mayawati's absence from campaigning. 
On the other hand, the SP and the Congress put up a disappointing show and could not secure a single mayoral seat, with the latter left red-faced after losing in its stronghold of Amethi.