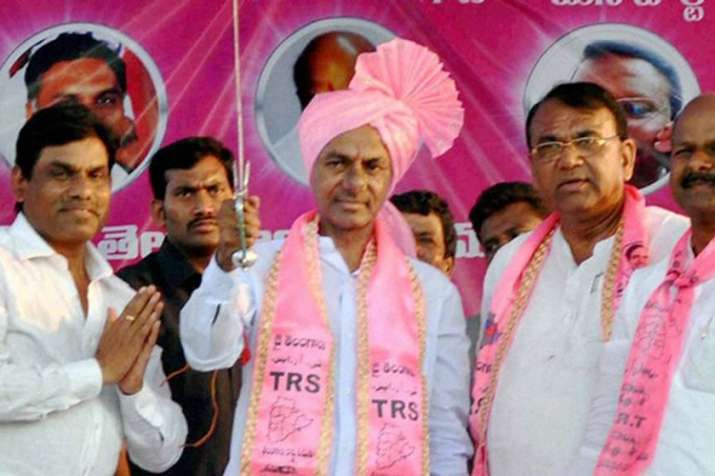 When KCR decided to dissolve the assembly in September and call for early polls, no one could have even believed that his party would win with such a resounding majority. Well, that's KCR- a man full of surprises, a man who knows to strike when the iron is hot. His gamble paid rich dividends this time as the Telangana Rashtra Samiti (TRS) clinched a landslide victory in the southern state.
But the road towards victory was not easy for KCR this time. His administration was severely criticised over various issues such as illiteracy, unemployment, caste violence and his failure to tackle the agrarian crisis. 
But he came back with a bang this time and steered his party to a landslide victory by winning 88 seats in the 119-member Legislative Assembly. KCR, known for his impeccable oratory skills only won from his home turf Gajwel by over 50,000 votes. 
KCR, who once commenced movement for a separate state with only a handful of supporters, became the architect of the destiny of over 350 lakh Telangana people in his capacity as the first CM of the state.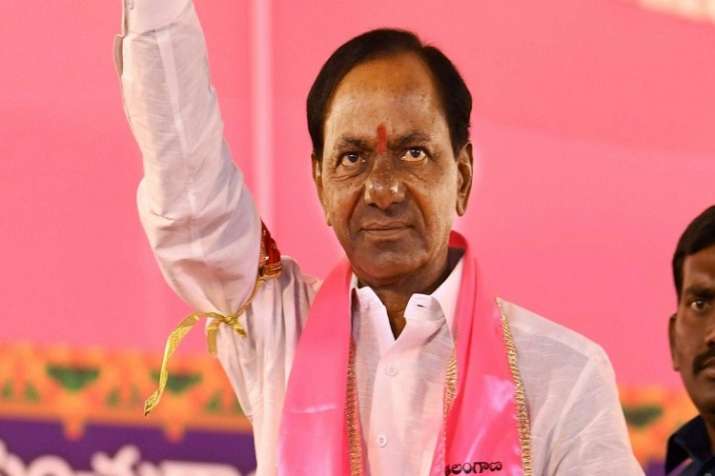 Born on February 17, 1954, in a village named Chintamadaka in Medak district, Hyderabad, KCR started his career with the youth Congress party in Medak district under the leadership of Sanjay Gandhi in 1970.
In 1983, he became a member of the Telugu Desam Party led by NT Rama Rao. Contesting assembly elections from Siddipet, KCR emerged victorious for four consecutive terms between 1985 and 1999. He also served as the deputy speaker of the Andhra Pradesh Assembly from 2000–2001.
Resigning from the TDP in 2001, KCR formed the TRS, a regional party with the aim to make an independent Telangana state.
KCR supported the UPA government led by Congress but later withdrew its support citing the reason that UPA was not in a mood to give nod for separate Telangana state.
KCR kept on demanding separate statehood for Telangana region, including a hunger strike.
KCR's TRS emerged as the largest party in Assembly elections 2014 in Telangana region, held ahead of the bifurcation of Andhra Pradesh.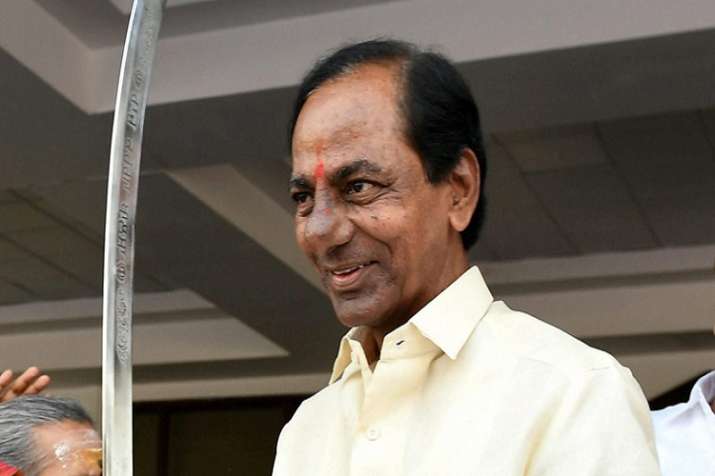 Telangana was formed on June 2, 2014. The party came to power in the state and KCR appointed as the CM.
In his tenure, before dissolving the assembly prematurely on September 6 this year, KCR introduced several policies in public interest.
Rao's focus on agriculture, rolling out the 'Ryuthu Bandu' investment support scheme for farmers that gave tillers Rs 8,000 per annum per acre and a Rs five lakh insurance cover for farmers consolidated his support base all over the state, especially in rural areas. 
Ensuring 24-hour power supply for farmers and construction of double bedroom houses for the poor also proved a huge hit. 
Rao is also credited with ensuring peace in Hyderabad, which had been rocked by communal violence.
KCR took everybody by a surprise when he called to dissolve the Assembly and call for early polls. Exuding confidence he told his ministers and supporters; "populism will work and this is our chance". The people of Telangana have voted for KCR once again on the basis of this confidence. 
The huge victory has also revived KCR's plans of a non-BJP, non-Congress third front. Speaking to reporters, soon after the victory, he expressed his ambition to emerge as a serious force in the Centre ahead of the 2019 Lok Sabha Elections. 
Now all eyes will be on KCR, who once breathed fire to the Telangana movement with his fiery campaigns on how will he capitalise his stronghold in Telangana to come out as a strong front-runner of the 'BJP, Congress mukt' Third Front.