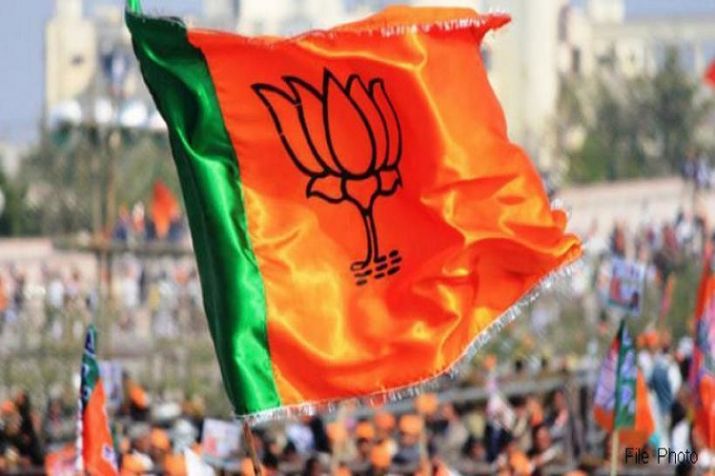 BJP releases 3rd list of 8 candidates for Rajasthan:
The Bharatiya Janata Party (BJP) on Saturday released its third list of 8 candidates for the upcoming assembly elections in Rajasthan.
Earlier on November 11, the saffron party declared its first list of 131 candidates, which included 12 female candidates, 32 young candidates, 17 from SC category, 19 from ST category. There were 85 sitting MLAs and 25 new faces in the list.
Second list of 31 candidates was released on November 14, where the party dropped 13 MLAs and three ministers--Babu Lal Verma, Rajkumar and Dhan Singh Rawat. 
Assembly elections in Rajasthan are scheduled to be held in single phase on December 7, 2018. In the last elections in 2013, the Bharatiya Janata Party (BJP) had won a majority in the 200-seat Rajasthan Assembly. 
Results for Rajasthan Assembly elections 2018 will be declared on December 11 along with results of Assembly elections in four other states - Madhya Pradesh, Chhattisgarh, Telangana and Mizoram.
The tenure of Rajasthan Assembly ends on January 20, 2019.
The last date for filing of nominations is November 19 and scrutiny of nominations will be on November 20, 2018. 
Last date for withdrawal of candidature is November 22, 2018. 
Voting will take place on December 7 and counting of votes is scheduled for December 11, 2018.
As per the Election Commission, the election process must be completed before December 13, 2018.
While the main contest in Rajasthan is between the ruling Bharatiya Janata Party (BJP) and Congress, Mayawati's Bahujan Samaj Party (BSP) and other smaller parties are also eyeing a good share of seats.
There are 34 SC and 25 ST seats out of the total 200 seats in Rajasthan Assembly.