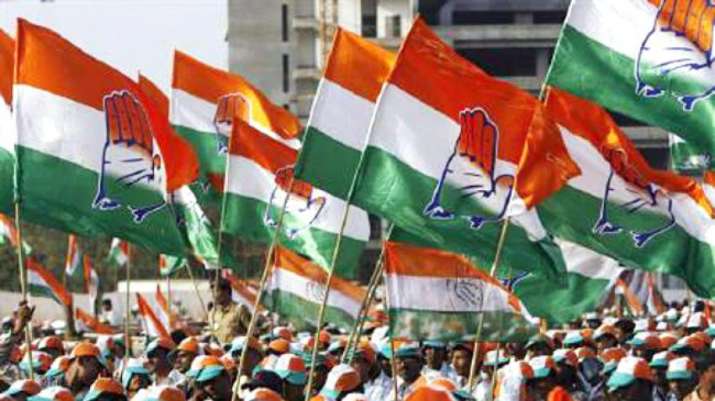 In Rajasthan, legislative assembly election was held on 7 December 2018 to elect members of the Rajasthan Legislative Assembly. The poll was held in a single phase.
With 99 seats (1 shot of majority) the Congress became the single largest party of the state. In the last elections in 2013, BJP had won a majority. This time the saffron party settled at 73 seats.
Observing that the Assembly election results in five states were a referendum on Prime Minister Narendra Modi, Congress President Rahul Gandhi said opposition parties will unitedly fight and defeat the BJP in 2019 elections with the central themes being unemployment, agrarian distress and corruption.
Addressing the media after Congress emerged the winner Gandhi said the people's disenchantment over Modi's failure to deliver on his promises was palpable across the country.
"What was promised by Modi has not been delivered...that question does arise. The feeling among the people across India is that Modi and his government have failed in delivering the promises they made," Gandhi said.
Catch all the latest news about Lok Sabha elections 2019 HERE
"I think there are serious questions being asked about the future of our youngsters, the central question is how does our country give jobs to millions and millions of youth?
"Prime Minister Modi has promised to give jobs but he has failed to deliver that. The feeling is similar among the farmers who have a disenchantment about how they are going to survive," he said.
He also exuded confidence that a united opposition would defeat Modi and the Bharatiya Janata Party (BJP) in the Lok Sabha elections 2019.
"A resurgent Congress combined with opposition... It will be very difficult for Modi and the BJP to win the 2019 elections. The clear message to PM and BJP is that the country is not happy with demonetisation, with GST, lack of jobs," said Gandhi.
He said the central issues in the 2019 poll battle will be unemployment and agrarian crisis.
"The opposition is strongly united and we will unitedly contest against the BJP," he added.
Conceding defeat, Vasundhara Raje said, "I accept this mandate by the people. BJP has worked a lot for them in these five years, I hope the next party takes those policies and works forward." 
Raje said the BJP will raise issues of public interest and will take positive steps in their favour while sitting in the opposition in the Assembly.
She congratulated the Congress for its victory in the state and thanked Prime Minister Narendra Modi, BJP President Amit Shah, senior party leaders and all the party workers for their guidance and support.
(With inputs from agencies)