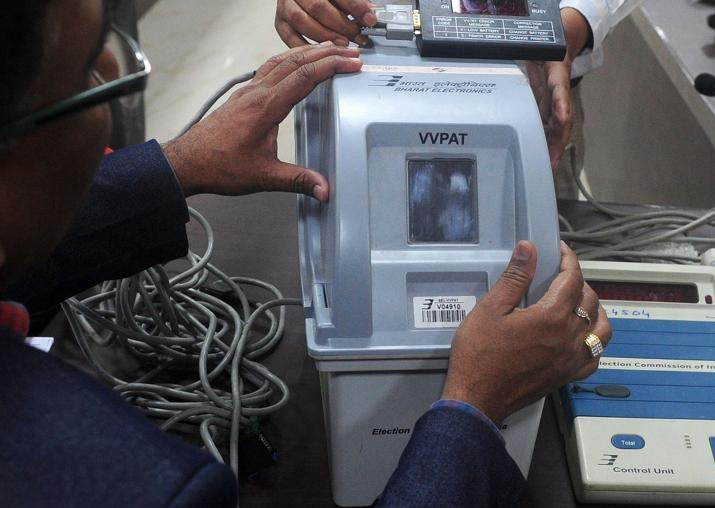 All the 4400 Voter Verifiable Paper Audit Trail (VVPAT) machines to be used in February 27 Meghalaya Assembly election have arrived in the state, chief electoral officer F R Kharkongor said today.
The VVPAT machines which arrived in two batches of 2400 and 2000 pieces have undergone various checks and are poll-ready, Kharkongor told PTI. 
The 4400 VVPAT machines will be deployed in all 3082 polling booths across the state and it will be the first time these printer-attached voting machines will be put in use in the state, he said.
The 43 Election observers deployed by the Election Commission have arrived in the state and are have taken charge in their respective areas, the CEO said.
The Election Commission has deployed 22 expenditure observers, 20 general observers and 11 police observers for the assembly elections, he said.
The CEO also informed that 20 companies of Central Armed Police Forces have arrived in batches in the poll-bound state. All 20 companies have been deployed as per deployment plan of the Home department. 
An additional 50 companies of state police and two companies of state home guards personnel have also been deployed for the elections, a senior police officer, incharge of deployment of forces, told PTI.
While the state's additional requirement of forces is 100 companies, the remaining 80 companies of CAPFs will arrive after the elections in Tripura are over, he said.