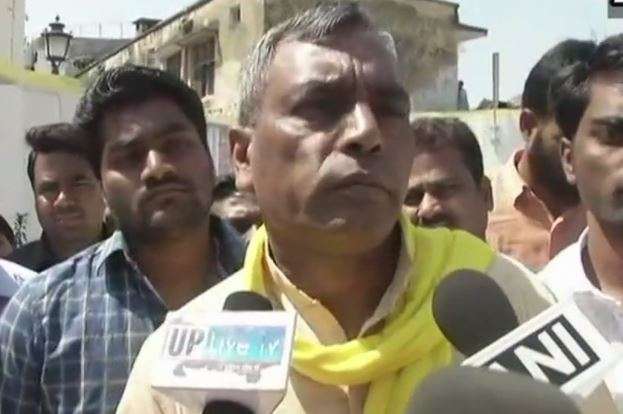 The Bharatiya Janata Party's sulking ally Suheldev Bharatiya Samaj Party Chief and UP Minister, OP Rajbhar, on Monday said that he will boycott the voting for Rajya Sabha elections unless he gets to speak to BJP President Amit Shah. 
Rajbhar, who has four MLAs in 403 seat assembly, holds the key to a Rajya Sabha seat from Uttar Pradesh. 
"Yes, we are part of the government and of NDA but BJP is not following coalition dharma, I have been expressing my concerns, but these people are lost in the ego of 325 seats," OP Rajbhar told media on Monday.
The NDA leader further alleged that the Yogi Aditynath was just focused on temples. "The government (UP) is just focused on temples, and not on the welfare of the poor. The same poor who voted the government to power. There is a lot of talks but little change on the ground," the cabinet minister said. 
Rubbish the claims made by the ally, UP Minister Sidharth Nath Singh said the state has turned around for good since the BJP took over the reigns. 
"Earlier only headlines from UP used to be gundaraj, power cuts, cheating in exams, failing health services. After one year in power we have cracked down on crime and on cheating, now health and power services have improved. The state is on the path of growth," Singh said.
"Rajbhar is our minister and our ally, if he has some issues he should put them in front of the cabinet and not in public. You can't be a part of the government and criticise it too like this, doesn't work both ways," the BJP leader added.
Rajbhar's revolt comes only days after BJP faced an unexpected defeat in the recent Lok Sabha bypolls in Gorakhpur and Phulpur. 
The party is now looking to make a comeback in Rajya Sabha polls later this week. Out of 10 seats from Uttar Pradesh BJP has the numbers to send its eight candidates to the Upper House, however, Rajbhar holds key to the fate of its ninth nominee.
Watch video: Yogi Government focused only on temples, says Om Prakash Rajbhar