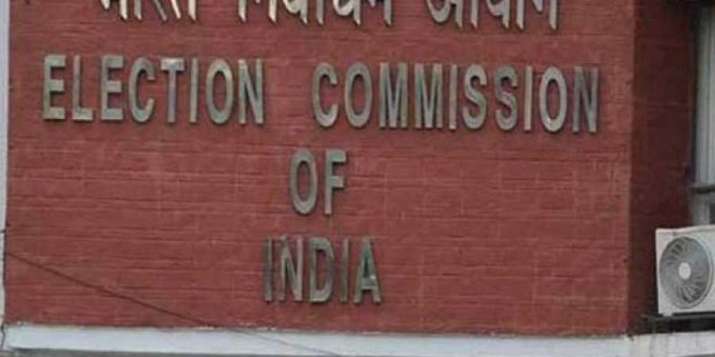 The Congress on Wednesday sought a probe into the blank postal ballots found unclaimed at the state police's Home Guard office in Bhopal and submitted a memorandum to the Election Commission in this regard. Action has been initiated against three Home Guard personnel for "dereliction of duty" in this connection, the poll watchdog said.
MP Congress Election Affairs Wing in-charge JP Dhanopia said, "We have complained to the EC about Tuesday's incident in which unclaimed ballot papers were found in the Home Guard office near the State Police Headquarters. We have also complained about the lack of security of EVMs kept in the strongrooms across the state."
The party has also requested the Election Commission to provide details of the EVMs replaced during the polling, he said.
The Congress has raised doubts over the security of EVMs, which contain the votes cast to elect a 230-member Assembly in the state. Polling in the state was held on November 28.
"The postal ballots found at Home Guards office should have been delivered to service voters, who are posted outside. It appears that they had not been given to the jawans. This should be investigated," Dhanopia said.
The poll commission's public relations officer reacted to the incident through a press release and said the postman had delivered 124 postal ballots sealed in envelopes to an assistant sub inspector at the Home Guards office, instead of delivering them separately to the persons to whom these envelopes were addressed.
But the officer and employees did not deliver them to the persons concerned. Three polled postal ballots were found there, it said.
Action was initiated against an Assistant Sub Inspector, a constable and a sainik of Home Guard for dereliction of duty following an investigation into the incident by the Director General of Police and Bhopal District Collector, the EC release said.
These ballots are being distributed now, the release added.
Meanwhile, Congress' media cell chairperson Shobha Oza reacted to Chief Minister Shivraj Singh Chouhan's allegation that the Congress was raising a hue and cry over the EVMs out of fear and said it was a matter of surprise that the BJP and the CM had no objection about the EVMs reaching 48 hours late to the strongrooms.