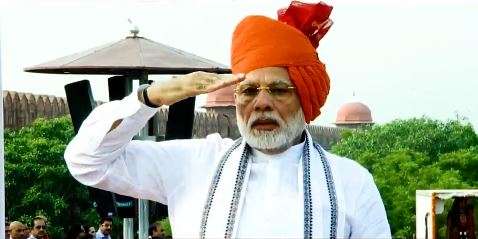 Prime Minister Narendra Modi on Saturday tweeted a video, launching 'Mai Bhi Chowkidar' campaign and kick-starting the Bharatiya Janata Party's (BJP) campaign for the Lok Sabha Elections 2019.
"Your Chowkidar is standing firm & serving the nation. But, I am not alone. Everyone who is fighting corruption, dirt, social evils is a Chowkidar. Everyone working hard for the progress of India is a Chowkidar.Today, every Indian is saying-#MainBhiChowkidar," tweeted PM Modi.
LS elections 2019 will begin on April 11 and continue for over a month till May 19 across seven phases, followed by counting of votes on May 23, the Election Commission announced on Sunday, kick-starting a mega electoral battle where the BJP will pitch for a re-election of the Modi government amid the Opposition's efforts for a united fight to unseat it.
Your Chowkidar is standing firm & serving the nation.

But, I am not alone.

Everyone who is fighting corruption, dirt, social evils is a Chowkidar.

Everyone working hard for the progress of India is a Chowkidar.

Today, every Indian is saying-#MainBhiChowkidar

— Narendra Modi (@narendramodi) March 16, 2019
WATCH VIDEO: