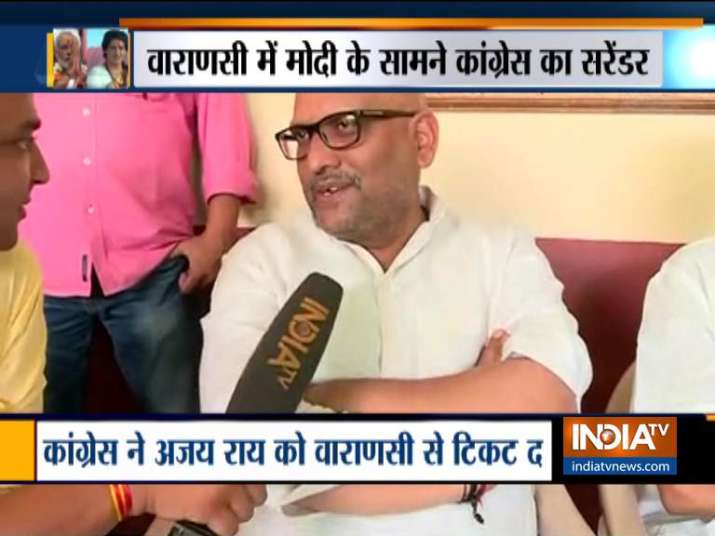 Ajay Rai will be the Congress candidate from Varanasi constituency for Lok Sabha Elections 2019, said the grand old party on Thursday. Earlier, there were speculations that the party may field Priyanka Gandhi aganist Prime Minister Narendra Modi.
Here's all you need to know about Ajay Rai
Ajay Rai is a former member of Uttar Pradesh Legislative Assembly. 
Ajay Rai is a five-time MLA from Uttar Pradesh.
A local strongman in the Varanasi area, Ajay Rai began his political career as a member of the Bharatiya Janata Party's student wing. 
Ajay Rai won the Legislative Assembly elections from the Kolasla constituency three times in a row between 1996 and 2007 on a BJP ticket.
After being denied a Lok Sabha ticket, Ajay Rai left the BJP. 
Ajay Rai then joined the Samajwadi Party and unsuccessfully contested the 2009 Lok Sabha elections.
In 2009 Ajay Rai joined the Congress.
Ajay Rai was at third place in 2014 general election as Narendra Modi won by a whopping margin.
WATCH VIDEO: