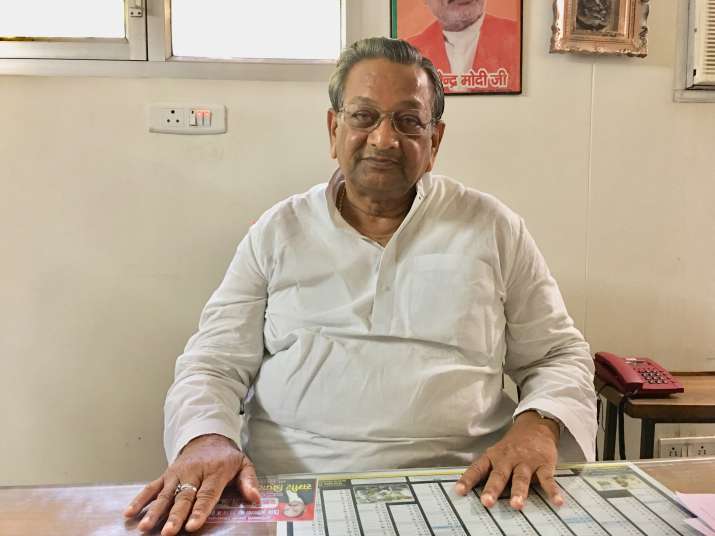 Lok Sabha elections 2019: Lok Sabha elections are scheduled for April-May 2019. The next year's general elections may come up with challenges for the Narendra Modi Government as many political parties are planning to form a 'Mahagathbandhan' (grand alliance) to defeat the Bharatiya Janata Party (BJP)-led National Democratic Alliance (NDA) in the Lok Sabha polls 2019. 
The BJP faced series of defeats in last few Lok Sabha by-polls, including on important seats like Gorakhpur and Phoolpur in Uttar Pradesh, which sends the largest number of MPs in the Lower House of Parliament. 
However, the BJP leaders are quite confident that the party will win the upcoming Lok Sabha elections again under the leadership of Prime Minister Narendra Modi.
Here's what BJP Parliamentarian from Allahabad Mr Shyama Charan Gupta thinks on the possibility of Narendra Modi becoming the PM again after 2019 elections. He also expressed his views on other wide range of topics:
Catch all the latest news about Lok Sabha elections 2019 HERE
Q1. Keeping in mind PM Modi's performance in the past four years, what are the BJP's chances of retaining power in Lok Sabha Elections 2019?
Shyama Charan Gupta: Your question is quite comprehensive and I'm not a future teller. It will not be possible for me to answer this question but all I can say is that even in a family everyone isn't happy with the work of the head of the family. No matter how good work Modi ji will do, the Opposition will criticise him.
Prime Minister Narendra Modi is doing really good work and now it is time for people to support him in next elections. 
Q2. How many seats BJP will win in the upcoming Lok Sabha Elections 2019?
Shyama Charan Gupta: Talking about the numbers is quite difficult because the opposition parties fought on their own in 2014 elections. There was dissatisfaction among the people for the Congress party. People wanted to see Narendra Modi as PM at that time. 
Q3. If grand alliance becomes a reality before the general election, to what amount it will affect the NDA's performance in the polls?
Shyama Charan Gupta: Right now, it is too early to comment on this. It will be better if you ask me the same question, three-four months before the Lok Sabha Elections 2019.
Q4. What are the factors responsible for BJP's defeat in recent Lok Sabha bypolls in Uttar Pradesh?
Shyama Charan Gupta: The BJP took a wrong decision by allowing outsider candidates to contest the bypoll elections. This is my personal view. 
The alliance between the Samajwadi Party and the Bahujan Samaj Party also created issues for the BJP in the bypoll. 
Q5. Recently, you expressed displeasure over some government officials and said that they are not working properly. Please elaborate.
Shyama Charan Gupta: PM Modi and Uttar Pradesh Chief Minister Yogi Adityanath are doing great work. The government officials should also contribute in it and provide their full support to the CM. The government schemes and other plans are very good, but only officials are responsible for the implementation at the ground level. People have a feeling that the advantages of government schemes get delayed because of some government officials.
Another thing which I want to point out is that the BJP should do a proper background check before asking someone to join the party. Corrupt leaders of other parties have been asked to join the party and made ministers by letting them win in the name of PM Modi. This should be stopped as people are not happy with these things.
Q6. How you see the performance of Uttar Pradesh CM Yogi Adityanath?
Shyama Charan Gupta: CM Yogi Adityanatah is doing good work. He is trying hard like PM Modi. But leaders of other parties who are now made part of the BJP need to be purified from Ganga Jal.
Q7. Allahabad is gearing up for Ardh Kumbha Mela 2019. How satisfied are you with the work going on?  
Shyama Charan Gupta: I'm very much satisfied with the work and after the successful completion of the Ardh Kumbha Mela 2019 the name of the city will be popular worldwide.
We are developing a great amount of infrastructure here and it is a historic step. One thing which I want to suggest is that while in an effort to give comfort to the outsiders, local people must not be made to suffer. I mean to say, for example, sometimes in the city one road is closed (as a party of Kumbha preparation work). Now people who are living in that area what they will do?
YOU MAY ALSO LIKE TO READ
Monday Talk: 'Arvind Kejriwal wants control over police,' says BJP's Naveen Kumar on Delhi statehood demand
Monday Talk: 'CM Yogi Adityanath government successfully checked menace of cheating mafia in UP Board exams', says Mahendra Kumar, Dy Director of Education