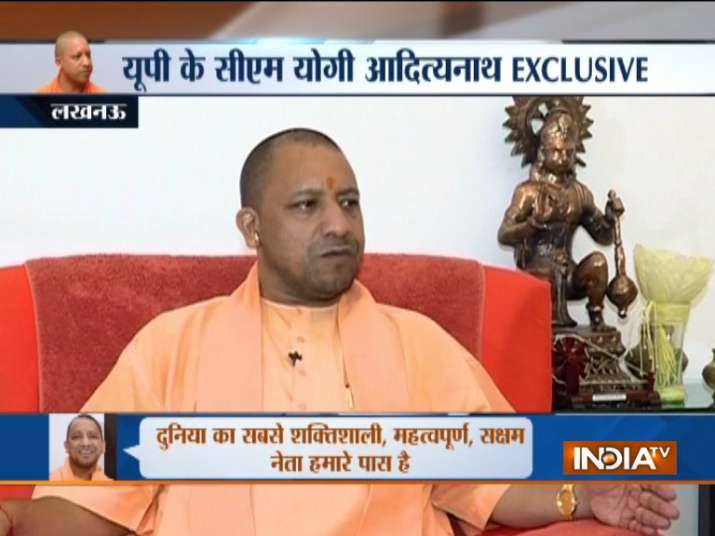 Lok Sabha elections 2019: Uttar Pradesh Chief Minister Yogi Adityanath on Wednesday said that in the Lok Sabha elections 2019, BJP under the leadership of PM Narendra Modi will not only again come back in power but will also secure a majority like the Lok Sabha elections 2014.
"In 2019 general elections, under the leadership of PM Narendra Modi, we will come back in power. Party will also get majority," UP CM said in an exclusive conversation with India TV. 
Talking about recent cases of mob lynchings Yogi said both people and cow are important. 
Catch all the latest news about Lok Sabha elections 2019 HERE
"Government will provide protection to everyone, but it's responsibility of every individual, every community & every religion to respect each other sentiments. Humans are important & cows are also important. Everyone should be protected," Yogi Adityanath said.
"I think it's my good fortune that I'm the first CM who has done survey of entire state in such a short span of time & activated machinery across the state. In 15-16 months, we went to 75 districts, took review meeting of 18 commissionaires & carried developmental work forward," UP CM said while mentioning about his rare feat.
He also attacked Rahul Gandhi for hugging PM Modi and said his act is "childish".
"The entire nation has already rejected Rahul Gandhi's childish acts. The no-confidence motion has exposed Congress. The statements & acts of opposition during the motion were immature & reveal their actual personality," Yogi Adityanath said.
While attacking Congress, UP CM said the grand old party always tried to divide the country.
"Congress never stuck to one agenda. It always tried to divide the country," Yogi said.
Lok Sabha elections 2019 is most likely to take place in the months of April-May next year to constitute the 17th Lok Sabha.   
WATCH VIDEO: 'BJP will again come back to power under the leadership of PM Modi,' says Yogi Adityanath