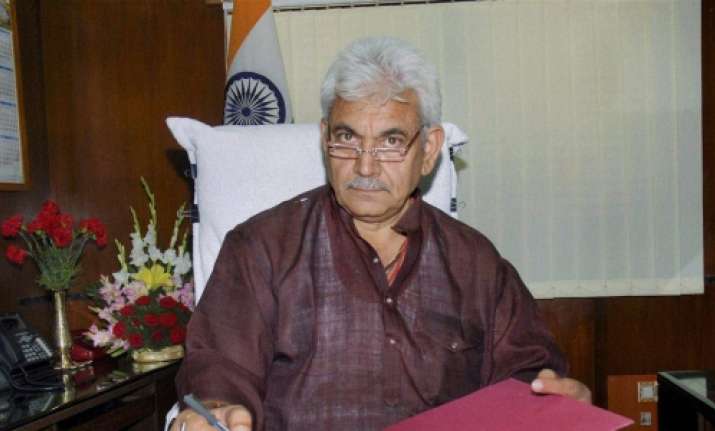 The Bharatiya Janata Party (BJP) will win more seats in the Lok Sabha elections 2019, said Union Minister Manoj Sinha on Tuesday.
The Opposition and the 'mahagathbandhan' (grand alliance) will be wiped out, Sinha added.
"The BJP will win more seats in the 2019 Lok Sabha elections than in 2014 ... the opposition parties and the 'mahagatbandhan' will be wiped out," Sinha, the Minister of State for Railways, said in response to a question after flagging off the Mau-Lucknow Intercity Express in Mau.
Catch all the latest news about Lok Sabha elections 2019 HERE
Terming the new train as a gift to the district, the Union minister highlighted the various development works being undertaken by the Narendra Modi-led government.
"There had been regular demands for a train to Lucknow from the district which are being fulfilled today," he said.
Sinha also started WiFi facilities at 60 railway stations in the Varanasi division.
Meanwhile, Rahul Gandhi, on Tuesday, predicted that Modi would not become Prime Minister in 2019.
Gandhi said the BJP would not even get 230 Lok Sabha seats and hence there was no question of Modi continuing in office again. The BJP tally would be cut primarily due to the alliance among non-BJP parties in Uttar Pradesh and Bihar.
He also pointed out that several allies of the BJP, including Shiv Sena, were against Modi becoming the Prime Minister for a second term.
Talking about Congress he said, the party was working with like-minded political parties to form a grand alliance to defeat the saffron party.