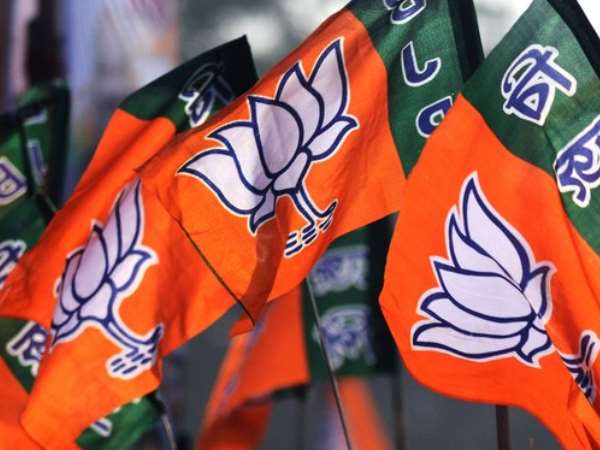 Lok Sabha Elections 2019: With less than a year left for the Lok Sabha elections next year, the Bharatiya Janata Party (BJP) held a meeting of key functionaries of its 29 departments and projects as part of the party's exercise to gear up organisational machinery for the. 
In a statement on Thursday, the party said that the meet is "significant" in the context of the upcoming Assembly polls in Madhya Pradesh, Rajasthan and Chhattisgarh later this year and the 2019 general elections. 
The meeting was a part of the ongoing training programme - 'Deendayal Upadhyay Prashikshan Mahabhiyan'- for its functionaries. 
Addressing the meeting, BJP general secretary and training in-charge P Muralidhar Rao said the Congress has "betrayed" the nation and failed in its responsibility of taking forward the ideals of good politics, and people look up to the BJP for good politics imbued with national ethos. 
"The spirit of mission which existed prior to independence no more exists in the Congress and it has transformed into a family company. People now look up to the BJP to carry the nation's ethos, spirit and the mission of reform and it cannot fail in this task," he said. 
"Our training programme is designed so that we not only promote the best people but also groom our party workers to satisfy aspirations of the nation," Rao said. 
These departments include ones for good governance, centre-state coordination and policy research. Some of the party's key projects are on major government initiatives such as 'Beti Bachao Beti Padhao', 'Clean Ganga' and 'Swatchh Bharat'.  
Lok Sabha elections are due to be held in the country in April or May 2019 to constitute the seventeenth Lok Sabha. In the run-up to the next Indian general election, various organisations carried out opinion polls to gauge voting intentions in the country. Till now most of the polls show BJP winning.
The previous general election held in April and May of 2014.
YOU MAY ALSO LIKE TO READ
OPINION: PM Narendra Modi Vs the rest
Monday Talk: 'Arvind Kejriwal wants control over police,' says BJP's Naveen Kumar on Delhi statehood demand
(With PTI inputs)