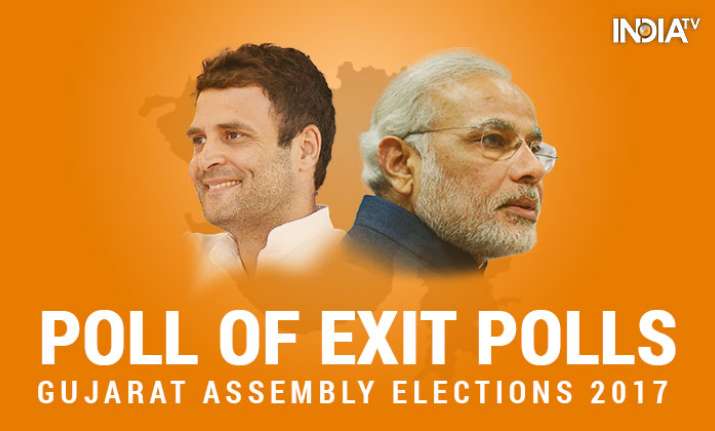 If the exit polls are to be believed, the Bharatiya Janata Party (BJP) is all set to retain power in Gujarat. Not only that, all nine exit polls have predicted a clear and comfortable majority for the ruling BJP. 
Gujarat has 182-member Assembly seats and at least 92 seats are required for government formation in the state. 
India TV-VMR Exit Poll has predicted clear majority for the ruling BJP with victory in 113 seats. According to Today's Chanakya, famous for its accurate prediction of 2014 General Elections outcome, the BJP may win two-third majority in the state. 
Here are the predictions made by nine different exit polls: