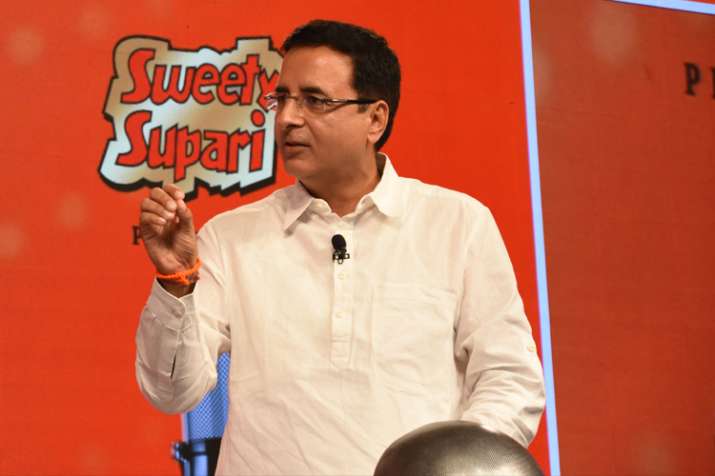 Training guns on the BJP-led Central and state governments, Congress spokesperson Randeep Surjwala today alleged that businesses in Gujarat have been ruined under the saffron party's rule, adding that mere speeches without any action will not work anymore.
"Businesses in Gujarat have been ruined under the BJP. Only bhashan, no shaasan wil not work anymore," said Surjewala at Chunav Manch, India TV's day-long conclave on upcoming Gujarat Assembly elections in Ahmedabad. 
He also held Prime Minister Narendra Modi responsible for India's rank slipping to 100th on the Hunger Index. 
"The nation which was at 54th position in hunger index in 2014 has been brought  down to 100th by Modiji," he said.
Furthering his attack on the Modi government, Surjewala said that even if a single Indian sleeps empty stomach or jobless, it should affect the Centre sitting in Delhi. 
Questioned about Congress vice-president Rahul Gandhi visiting temples during his recent visit to Gujarat, the Congress spokesperson said that no one should have any problem if Rahul Gandhi or any other leader visits temples. 
"Worshiping religion and visiting temples is everyone's right. If Rahul Gandhi or any other leader visits temples, what is the problem," he sasked. 
Heaping praises on Rahul Gandhi, Surjewala said that Rahul Gandhi is not arrogant like others, adding that it was because of his advertisements, that the Congress won the 2009 elections.