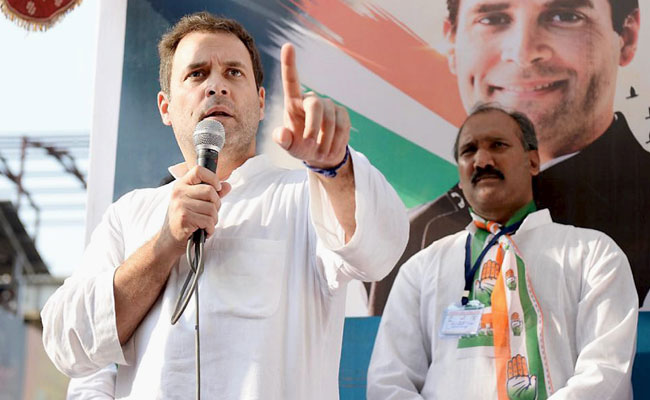 As the fight for Gujarat intensifies, Congress vice president Rahul Gandhi will descend on the poll-bound state on Wednesday to step up Congress' campaign ahead of the first phase elections on December 9. 
This will be Rahul Gandhi's sixth visit to the state since the Assembly elections dates were announced on 24 October.
Rahul's two-day poll campaign will begin on November 29, where he will visit the Gir, Somnath, Junagadh and Amreli. 
He will kick off the current trip with a visit to the famous Somnath temple. He has been repeatedly ridiculed by the BJP for visiting a string of temples in the state during the election campaign.
On Wednesday, the Congress vice-president and Prime Minister Narendra Modi will be simultaneously campaigning for the upcoming Assembly election in the state. Modi will be in South Gujarat.
On November 30, the second day of his poll campaign, Rahul will commence his rallies with a public meeting in Lathi. The Gandhi scion will have another public meeting in Botad and his will conclude his campaign with a sabha in Nari Chokdi in Bhavnagar.
Earlier in his rallies on November 24 and 25, Rahul had targeted the Modi government over the Rafael fighter aircraft deal. 
The Congress is seeking to dislodge the BJP from power in the state, which the saffron party has ruled for close to two decades now.
Polling for the two-phase elections in the state, which has a total of 182 seats, will take place on 9 and 14 December. The votes for Gujarat Assembly elections will be counted on 18 December. 
Eighty-nine seats of Saurashtra and south Gujarat region are going to polls in the first phase, while the remaining 93 seats in the central and northern region would vote in the second phase.