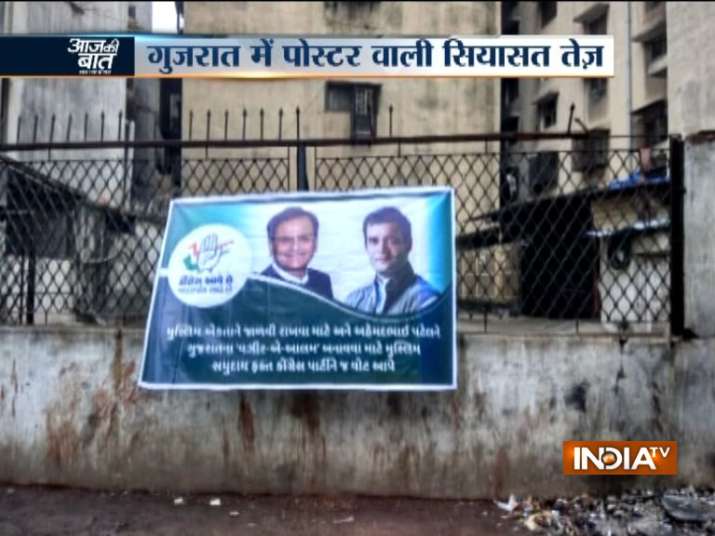 In an interesting development, posters projecting senior Congress leader Ahmed Patel as next chief minister of Gujarat, in case Congress wins upcoming Assembly elections, have appeared in Surat.
These posters have photographs of both Ahmed Patel as well as Rahul Gandhi. Though the Congress has not declared its chief ministerial candidate in these election, these posters claim that the Rajya Sabha MP will be the Chief Minister if the Congress forms the next government in the state.
What is more interesting is the fact that these posters ask Muslims of the state to maintain unity and vote for Congress to make Ahmed Patel the chief minister.
However, Ahmed Patel has denied that he is a chief ministerial candidate. He accused the BJP of conspiring against the Congress by putting up such posters.
"The BJP is desperate to polarise the electorate. I was never the CM candidate and I will never be the CM candidate in future as well," he said.