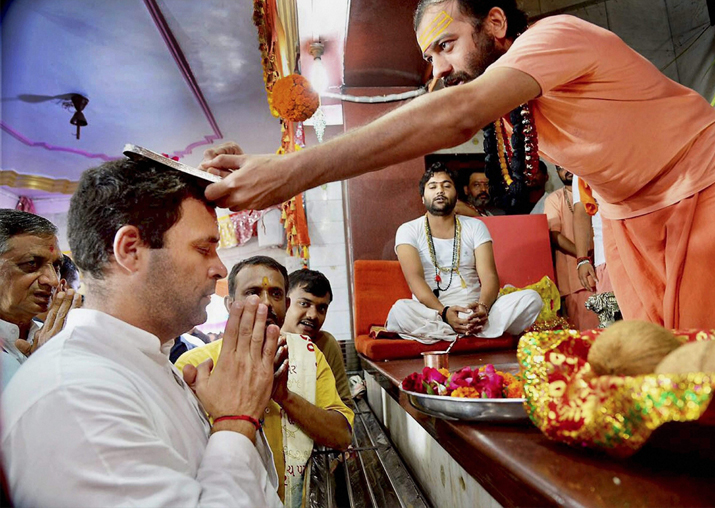 The Muslim Rashtriya Manch (MRM), an arm of the RSS, has decided to counter the Congress' 'soft Hindutva' card aimed at garnering the votes of Hindus in poll-bound Gujarat.
MRM, which was formed in 2012, said that it has chalked out a detailed plan to expose Congress vice-president Rahul Gandhi's real face who has been frequently visiting temples in different parts of the state to woo the electorate.
MRM national convenor Mohammad Afzal said that the Congress has been playing politics in the name of secularism for political motives only. He even said that Rahul is the biggest face of communalism in the country.
Afzal informed that the outfit's volunteers will visit Masjids and Dargahs to tell people about the Congress' strategy. Afzal added that the Congress has betrayed Muslims. 
"Rahul Gandhi thinks that the Congress has monopoly over Muslim voters. Where they will go? Congress has kept Muslims frightened. Congress says if the BJP will form government, Muslims will suffer. We will tell Muslims that under the BJP's rule, how we were benefited," he said.
Meanwhile, OBC leader Alpesh Thakor - who recently joined the Congress, alleged that the BJP is trying to polarise the voters.
Gujarat will got to polls in two phases on December 9 and 14. Counting will take place on December 18.