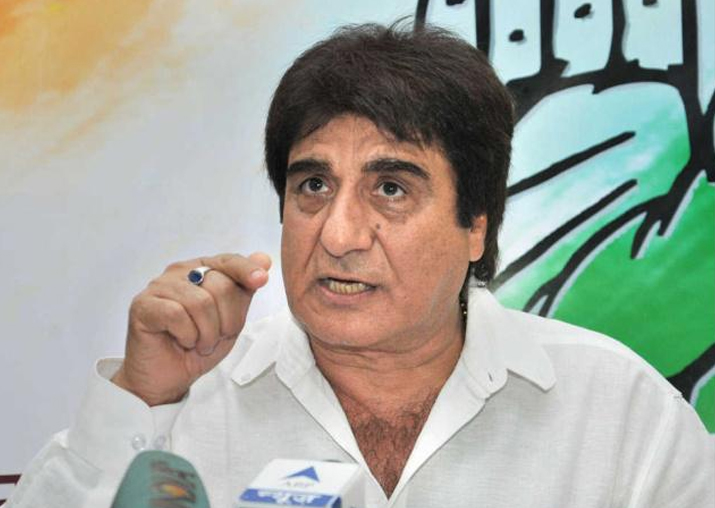 Congress leader Raj Babbar today accused the BJP of raising religious issues to polarise the electorate ahead of polling in Gujarat. 
Speaking exclusively to India TV, the Congress leader strongly defended Congress vice-president Rahul Gandhi's visits to temples in the western state. 
"BJP always raises religious issues at the time of elections," he said.
"BJP is just politicising Rahul Gandhi's visits to temples, this is a religious practice and everyone does that," he added.
The actor-turned-politician noted that "when BJP leaders visit temples and mosques, they pronounce it as a religious trip". "But they (BJP) do the opposite when it comes to Congress. Rahul Gandhi and all Congress workers are hurt with this and this is why we say that the BJP raises religious issues and politicizes them at the time of elections."
To a question why the Congress opted not to project a CM face, he replied, "If Congress has not presented a CM face, BJP also has not put forth a CM candidate for Gujarat. Any Congress leader elected by the party will be the CM face for Gujarat." 
He further targeted the Narendra Modi government over steps taken to give a push to the economy.
The Congress leader claimed that "traders and businessmen are not happy with the kinds of economic reforms brought by the BJP".
"GST is being implemented in cities and the traders are suffering due to note ban," he said.
When asked about Congress joining hands with PAAS leader Hardik Patel, OBC leader Alpesh Thakore and Dalit leader Jignesh Mevani, he said, "Unemployment is a major issue in Gujarat which is why the smaller sections of the society are fighting for reservations. Patidars and Dalits are basically young people who are fighting for their rights. Rahul Gandhi is helping those youngsters fight and achieve what they want."
Gujarat will go to polls in two phases on December 9 and 14. Counting of votes will take place on December 18. While 89 seats of Saurashtra and South Gujarat region will vote in the first phase, the election in the remaining 93 constituencies in central and northern regions will be held in the second phase.