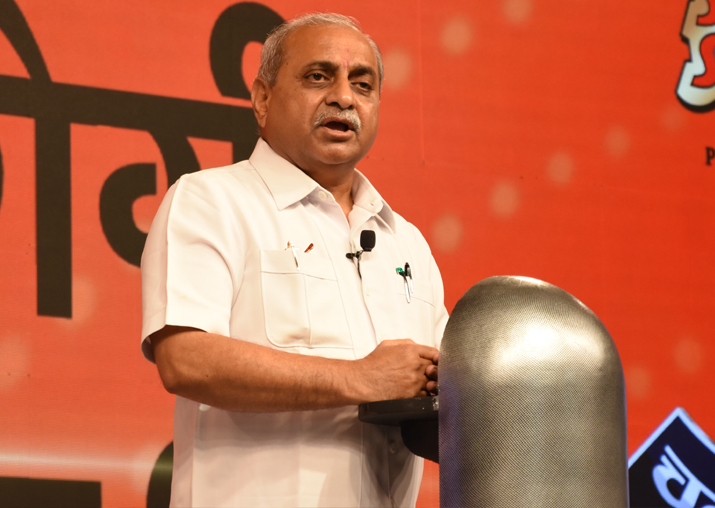 Gujarat deputy chief minister Nitin Patel today clarified that the huge statue being built in memory of Late Sardar Vallabh Bhai Patel will be "90 per cent Made in India".
"The tallest statue of Sardar Patel to be erected near Sardar Sarovar Dam is being built by Indian company L&T. We are only importing some parts from China. The statue is being built 90 per cent in India", Patel said in India TV show "Chunav Manch", a daylong conclave here. 
Nitin Patel said, the UPA government during its 10-year rule did "injustice" towards Gujarat, and this came to an end after Narendra Modi became Prime Minister. "Modiji has served the people of Gujarat authentic cuisine made in pure ghee", he added. 
Asked why Anandiben Patel was removed as chief minister, and he was made deputy chief minister in Vijay Rupani's government, Nitin Patel replied: "Amit Shahji is our party president, and the decision was taken by our parliamentary board. I have been an MLA since 1990, and it is up to the party to entrust responsibility to me. I am just a smalltime worker. For me, it is a matter of pride to become deputy chief minister."