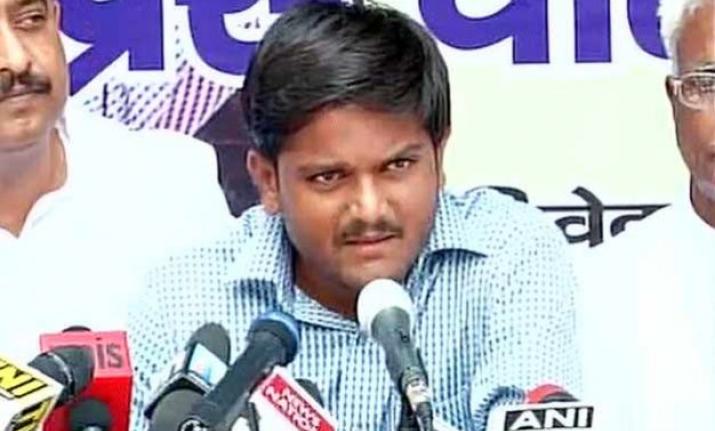 In an unusual move, the Gujarat Congress on Monday night altered four names in its list announced on November 19 to appease the Hardik Patel-led Patidar Anamat Andolan Samiti (PAAS). The party also released a second list of 13 candidates for the first phase of Gujarat elections scheduled on December 9.
The party has now fielded Bhikhabhai Joshi in place of Amit Thummar in Junagarh, Jaish Patel instead of Kiran Thakur in Bharuch, Dhirubhai Gajera in place of Prafulbhai C. Togadiya in Varachha Road seat, and Ashok Jirawala from Kamrej in place of Nilesh Kumbani. The list also include the name of Mithul Donga from Rajkot East, Dinesh Chovatiya from Rajkot South, and Meraman Goriya from Dwarka seat.
The move comes a day after PAAS expressed anger for not getting as many tickets as expected in the first list.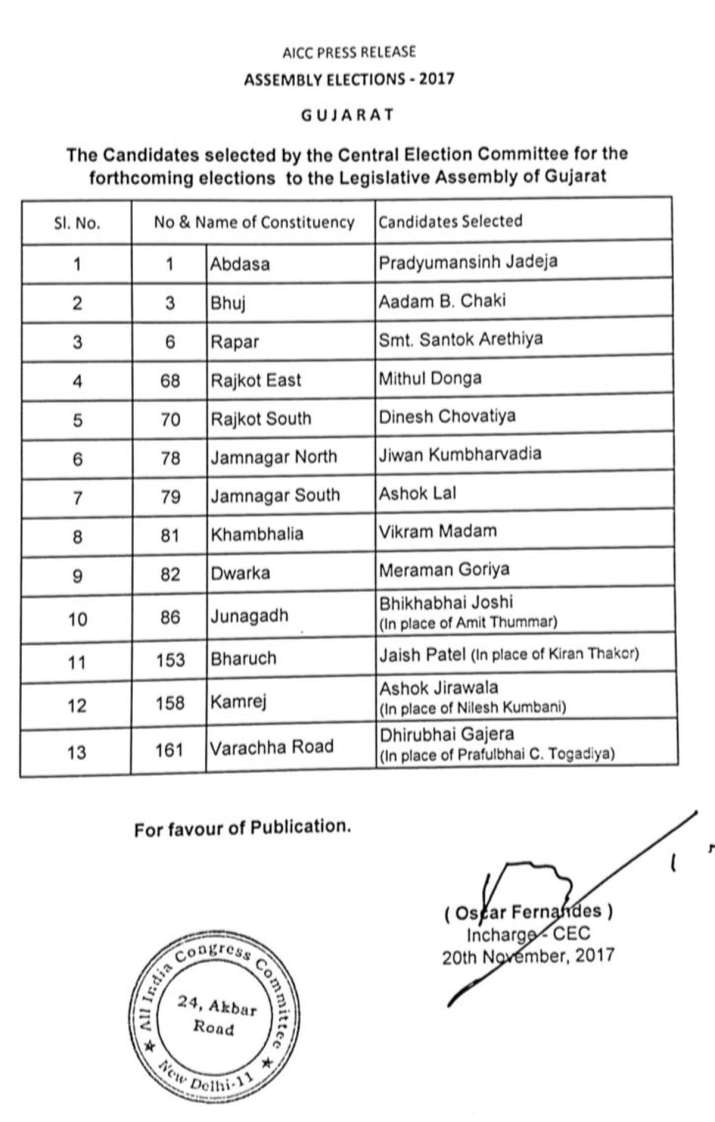 The first list of candidates released by the Grand Old Party for the Gujarat elections came as a disappointment for PAAS, as only two of its members found a place in it. Two PAAS members - Lalit Vasoya and Amit Thummar - found their names in the list released on Sunday, even as the Hardik Patel-led organisation had demanded 20 seats.
Upset with the development, the PAAS leadership directed its two members (who were given tickets) not to fill their nomination forms, as a sign of protest. However, one of them (Vasoya) filed his nomination on Monday from Dhroaji seat on the Congress' ticket.
After he filled up the form, Patel quota agitation leader Hardik Patel tweeted lines of a poem written by former prime minister Atal Bihari Vajpayee.
"Badhayein aati hain, ayengi, ghire pralay ki ghor ghataein, paon ke niche angare, sir par barse yadi jwala, nij hato main haste haste, aag lagakar jalna hoga, kadam milakar chalna hoga".
Congress faced angry protests from within its ranks in Surat after its decision to replace Nilesh Kumbhani with Ashok Jirawala, a decision apparently taken following pressure from Hardik Patel. The change was made in Congress' second list of candidates released on Tuesday, leading to clashes between the supporters of both leaders at the party's city office.
The move to replace Kumbhani's candidature with that of Jirawala led to altercations between the supporters of both leaders. A day earlier, Kumbhani's residence was reportedly ransacked, allegedly by PAAS supporters. 
Meanwhile, a press conference scheduled for today has also been cancelled.