Follow us on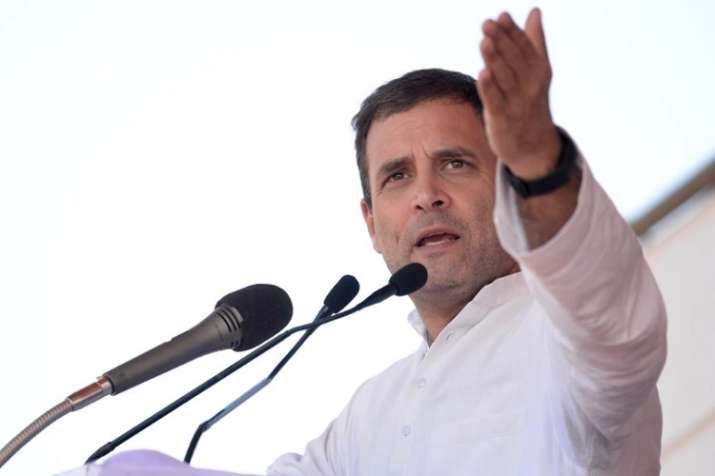 Lashing out at Prime Minister Narendra Modi over the Rafale fighter jet deal, Congress President Rahul Gandhi on Saturday alleged that PM Modi changed the aircraft deal negotiated by the UPA government to benefit his industrialist friend.
On the last day of campaigning in the poll-bound state of Chhattisgarh, the  Congress scion alleged that industrialist Anil Ambani's only qualification  to bag the contract was his friendship with the 'chowkidar' PM.
"(Dassault) Rafale was chosen by the IAF after 8-9 years of meticulous scouting for the best fighter jet the world over. But Modi, after becoming the Prime Minister, took Ambani in his delegation, changed the deal, and fixed the price at Rs 1,600 crore per jet," Gandhi alleged, adding the erstwhile government had negotiated the price at Rs 526 crore a piece for the 126-aircraft deal.
"He also took away the offset contract from a government company, HAL, and gave it to Ambani who has never manufactured an aircraft," the Congress chief added.
Gandhi said Modi should explain to the country why he gave Ambani, who the Congress president claimed has a debt of Rs 45,000 crore to banks, a deal of Rs 30,000 crore.
"What is Anil Ambani's qualification. It is only that he is a friend of the chowkidar," he said.
Under India's offset policy, foreign defence entities are mandated to spend at least 30 per cent of the total contract value in India through procurement of components or setting up of research and development facilities.
While the Congress has consistently alleged that the fighter aircraft purchase was a "scam", the ruling BJP has maintained that the procurement was done as per rules.
Ambani, on his part, has also refuted these charges and has earlier issued legal notices to several people and media outlets who have accused him and his firm of irregularities in the deal.
Prime Minister Narendra Modi had announced the procurement of a batch of 36 Rafale jets after talks with the then French President Francois Hollande on April 10, 2015 in Paris. The final deal was sealed on September 23, 2016.
 The Congress has been alleging massive irregularities in the deal, saying the government was procuring each aircraft at a cost of over Rs 1,670 crore as against Rs 526 crore finalised by the UPA government when it was negotiating the deal.