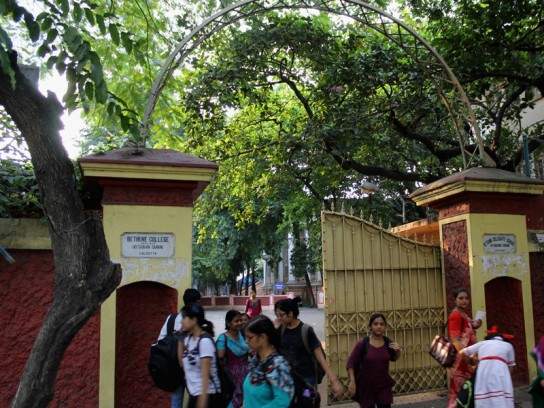 Just like you don't get to choose your nationality or family, you don't get to choose you religion. But what if you are a non-believer, or unsure whether there's a God.
This asia's oldest women's college in Kolkata, has decided to do away with this heterogeneous clubbing of different religions together and introduced 'Humanity' as an option for the students who feel restricted by the limited options.
Established in 1878, Bethune College's initiative has been well received by the student community, many of whom do not wish to divulge their religion.
Apart from humanities, the other options available in the admission forms are Hindu, Muslim, Christian, Sikh, Buddhist, Jain and others.
The decision to introduce humanity as religion has been taken after consulting with the admission committee of the college.
A Bethune College professor, who has been actively involved in admission proceedings said that many applicants had been writing "non-believer" in their religion section and this however prompted the college authorities to consider 'humanity' as choice.
"We have noticed that some youngsters don't want to disclose their religion. There were options like 'non-believer' but we thought that humanity is something that all the religions talk about. Humanity is above every religion," Mamata Ray Chaudhuri, Principal of the college which functions under Calcutta University said.
She said it is better to have faith in humanity rather than becoming a non-believer at a young age.
The college alumni and students welcomed the step.
"Being an ardent believer in humanity myself, I would really like to congratulate the college authorities for coming up with such a progressive initiative. Such a step will hopefully restore faith in mankind and help us accept the heterogeneity of views," Ananya Sasaru, a former student of the college.
(With IANS inputs)