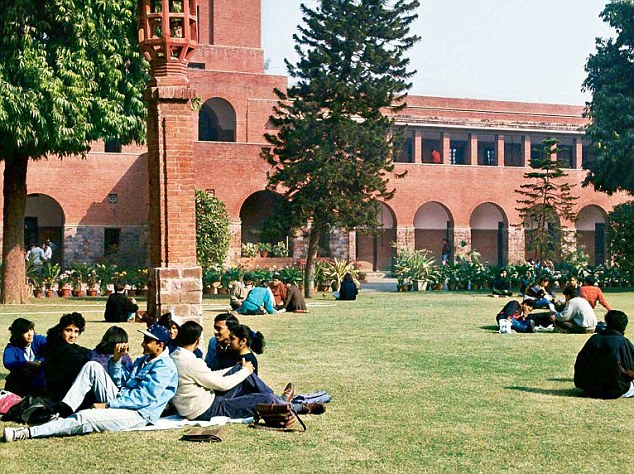 Delhi University's St Stephen's College on Monday released the cut-offs with a marginal change from the last year's cut-off.  Other Delhi University colleges are expected to release the list next week. 
Akin to last year, Economics (Hons) has the highest cut-off at 98.75% for commerce students; 98% for Humanities; and 97.5% for science students.
For mathematics, students need to have 90%. There has been a rise of approximately 0.25-0.5 percentage points across the three streams, compared to what it had declared in the previous year.
English (Hons) also has a soaring cut-off — 98.5% for commerce students — again similar to last year. For science students, it is 98%.
Admissions will take place following an aptitude test and an interview. 5% weightage will be given for the test, 10% for the interview and 85% for Class XII board marks. In totality, 15 per cent weightage is given to the test and the interview, which is followed, once the student crosses the percentage eligibility. The interviews will begin from June 18.
Apart from Sanskrit (Hons), cut-offs for the SC/ST category is also on the higher side for all courses — over 90%.
The numbers mentioned are only for general category students as St. Stephen's College reserves 50 per cent seats for candidates from the Christian community.
Delhi University's St. Stephen's College releases separate cut-offs from the rest of the colleges. It conducts interviews for all admissions irrespective of the course. There are no interviews for admissions in other colleges.
DU Admissions 2018: Frequently Asked Questions (FAQs)
1. How I can register myself for admission to undergraduate courses in University of Delhi?
2. I have registered online on the DU undergraduate (UG) online portal. Do I still need to fill up the offline form for
undergraduate admission?
3. Can I apply in multiple programmes/courses in an online form?
4. Is it possible to change/update the information provided by the applicant in the online application form, once the fee is
submitted?
5. I made an error in my online registration form. Do I need to register again using different email-id ?
DU Admissions 2018-19: Check full FAQs list and their answers here
DU Admissions 2018: Admission procedure, How can foreign students take admission?
Delhi University offers more than 250 programmes at various levels. There is no entrance test for admission  to these programmes for foreign student applicants. The programmes on offer include various disciplines encompassing Arts, Social Sciences, Commerce and Sciences which fit students' needs and aptitude from different backgrounds. The University started inviting applications from foreign nations from February 15, 2018 for PH.D, M. Phil., Postgraduate and Undergraduate programmes for the academic session 2018-19. 
DU Admissions 2018 | About Delhi University
The University of Delhi is the premier university of the country and is known for its high  standards in teaching and research and attracts  eminent scholars to  its faculty. It  was  established in  1922 as a unitary, teaching and residential  university by an Act of the then Central Legislative  Assembly.   The President of India is the Visitor,  the Vice  President is  the Chancellor  and  the  Chief Justice  of the Supreme Court of India is the Pro-Chancellor of the University.
 
When the University of Delhi expanded in many directions to keep pace with a rapidly growing city, South Campus was established in 1973 to facilitate access for the residents of South Delhi. It moved to its present location on Benito Juarez Road, near Dhaula Kuan, in 1984.
 
The Campus is now spread across 69 acres of green, hilly terrain and its buildings blend attractively with the natural surroundings. The various departments are located in the Faculty of Arts and the Faculty of Inter-disciplinary and Applied Sciences. S.P. Jain Centre for Management Studies is also located at the South Delhi Campus.
 
Besides these, the Campus has a good library, a Health Centre, a Bank, a Post Office, DTC Pass Section and administrative and examination blocks. South Campus also provides some residential quarters for faculty members and the non-teaching staff. Outstation students are offered accommodation in three hostels.