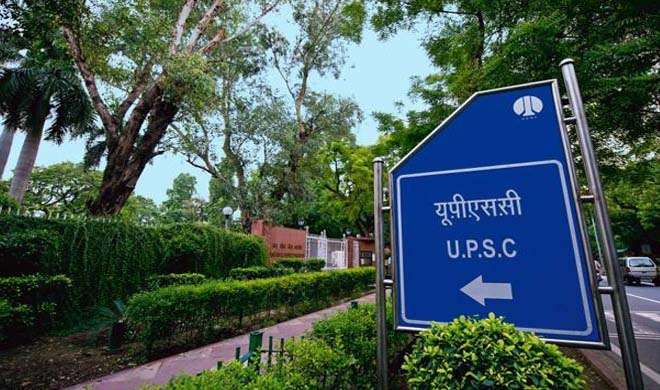 UPSC Civil Services Result 2018: The Union Public Service Commission has declared the result of Civil Services Exam 2017. A total of 990 candidates -- 750 men and 240 women -- have been recommended by the Commission for appointment to various central government services, UPSC said in a statement here. 
Of the candidates recommended for appointment, 476 are from the general category, 275 from OBC, 165 from scheduled caste and 74 from scheduled tribes category. 
"The recommended candidates also include 29 physically disabled persons (9 orthopedically handicapped; 8 visually challenged and 12 hearing impaired)," it said. 
Indian Revenue Service officer Durishetty Anudeep has topped the coveted civil services 2017 examination. It took the 28-year old five attempts to make it to the top. 
Anu Kumari, who took the second spot, has graduated with BSc (Hons) in Physics from the Delhi University and has done an MBA (Finance and Marketing) from IMT, Nagpur. 
Mother of a four-year-old, Anu Kumari achieved this feat in her second attempt. She not only fulfilled her household responsibilities but took out 10-12 hours every day for her studies.
Read more | UPSC Civil Services Result 2018: Anudeep Durishetty tops merit list in fifth attempt; mother of 4-year-old ranks 2nd
Here is the full list of candidates who cleared UPSC Civil Services Exam 2017:
S.NO – ROLL NO – NAME
1 0156266 DURISHETTY ANUDEEP
2 0048547 ANU KUMARI
3 0587709 SACHIN GUPTA
4 0165049 ATUL PRAKASH
5 0001574 PRATHAM KAUSHIK
6 0022544 KOYA SREE HARSHA
7 0012050 AYUSH SINHA
8 0464321 ANUBHAV SINGH
9 0003674 SAUMYA SHARMA
10 0022697 ABHISHEK SURANA
11 0025861 SIDDHARTH JAIN
12 0647329 ASHIMA MITTAL
13 0067703 SAGAR KUMAR
14 0157157 NEHA JAIN
15 0018033 SHIVANI GOYAL
16 0033943 SIKHA SURENDRAN
17 0591091 UTKARSH
18 0193402 ABHILASHA ABHINAV
19 0288304 ABHIJEET SINHA
20 0686647 BADOLE GIRISH DILIP
21 0122978 VARJEET WALIA
22 0185709 AKHIL PILANI
23 0010863 TAPASYA PARIHAR
24 0730481 PRUDHVITEJ IMMADI
25 0325465 SAAD MIYA KHAN
26 0004009 ANJALI S
27 0730471 RISHI RAJ
28 0011598 SAMEERA S
29 0611292 KEERTHI VASAN V
30 0248090 SANDEEP BHAGIA
31 0145144 ANKIT PANNU
32 0239098 ABHISHEK VERMA
33 0001140 UTSAV GAUTAM
34 0360474 GAURAV KUMAR
35 0520756 SHISHIR GEMAWAT
36 0584343 FAZ LUL HASEEB
37 0008297 ABHISHEK CHOUDHARY
38 0216910 APARNA GUPTA
39 0142555 APURVA PANDEY
40 0005945 APARAJITA
41 0002222 BIPASHA KALITA
42 0245089 SUDHIR KUMAR
43 0003751 SEELAM SAI TEJA
44 0712259 ABHILASH BARANWAL
45 0678554 POPAT MAMTABEN HARESHKUMAR
46 0410548 SUBHANKAR MOHAPATRA
47 0302412 DEVESH KUMAR DHRUW
48 0006438 VIKRAMADITYA SINGH MALIK
49 0518409 VISHAL MISHRA
50 0194520 PRATISHTHA MAMGAIN
51 0084963 SAMBIT MISHRA
52 0130671 AAKRITI BANSAL
53 0405352 JYOTI KUMARI
54 0007259 BODKE DIGVIJAY GOVIND
55 0132043 AKSHAT KAUSHAL
56 0023479 CHAVAN SUYASH YESHWANTRAO
57 0188535 JAGDISH CHELANI
58 0759459 HARI KALLIKKAT
59 0404492 PATIL BHUVANESH DEVIDAS
60 0029230 HIRANI ADITYAVIKRAM MOHAN
61 0661202 MANISH KUMAR
62 0786820 JAMEEL FATHIMA ZEBA
63 0226686 SALUNKHE PIYUSH BHAGWANRAO
64 0719996 SWAPNEEL PAUL
65 0386510 ABINASH MISHRA
66 0205543 PRIYADARSHINI BHATTACHARYA
67 0060029 JOSHI ROHAN LAXMIKANT
68 0186671 RAHUL BHAT
69 0171920 ABHISHEK SHARMA
70 0784634 ASHUTOSH DWIVEDI
71 0451901 MADHUBALAN L
72 0548122 ADITYA VIKRAM YADAV
73 0097784 SHRESHTH TAYAL
74 0506462 VINOD DUHAN
75 0444586 JYOTI SHARMA
76 0622161 UTPAL SANNYASHI
77 0000569 HIMANSHU KAUSHIK
78 0371521 PRATIBHA RANI
79 0005672 RAVI ANAND
80 0550524 PUSHP LATA
81 0043153 POOJA ELANGBAM
82 0007510 DESHAL DAN
83 0029379 AMOL SRIVASTAVA
84 0294332 MANISH KUMAR
85 0307617 ANANT JAIN
86 0001010 PRATEEK JAIN
87 0669802 HASEEN ZAHERA RIZVI
88 0524167 AMILINENI BHARGAV TEJA
89 0370651 SANJEEV KUMAR MAURYA
90 0646869 BENSON SAMUEL NINAN
91 0550674 SUNNY KUMAR SINGH
92 0006711 SANGH PRIY
93 0021384 KETAN GARG
94 0009507 ARPIT UPADHYAYA
95 0549381 RAHUL SHINDE
96 0152678 KATHAWATE MAYUR ASHOK
97 0052405 AZAR ZIA
98 0001900 VAIBHAVA SRIVASTAVA
99 0269622 VIDEH KHARE
100 0056882 NARAPUREDDY MOURYA
101 0624748 SIVAGURU PRABAKARAN M
102 0417196 PREM PRAKASH MEENA
103 0003187 RAHUL RATNAM PANDEY
104 0431704 AKSHAY LABROO
105 0262146 ANKITA MISHRA
106 0073334 PRIYANKA BOTHRA A
107 0480825 SAYEE SRIDHAR EL
108 0107771 MEGHA ARORA
109 0149308 DHRUV MISHRA
110 0021874 DEEPIKA
111 0157668 POOJA VASHISTH
112 0118395 PALASH BANSAL
113 0261236 TUSHAR GUPTA
114 0027484 TEGHBIR SINGH SANDHU
115 0091844 KEERTHI KIRAN H PUJAR
116 0381428 SHILPA SINGH
117 0529234 SURAJ KUMAR RAI
118 0467009 SHRUTI ARORA
119 0105012 SWETHA M
120 0713073 DEEPANSHU KHURANA
121 0310041 SHIVANI GUPTA
122 0498300 JUHI JALOTA
123 0679394 VIKAS SANGWAN
124 0096902 SAURABH SABHLOK
125 0474285 SATHISH B KRISHNAN
126 0010538 MRIGAKHI DEKA
127 0004285 AKSHAYA BUDANIA
128 0271982 ABHIMANYU MANGLIK
129 0084298 BALACHANDER S
130 0097086 AKASH BANSAL
131 0019598 GAIKWAD VALLARI MAHENDRA
132 0315024 ABHISHEK GOEL
133 0371561 ABHISHEK KUMAR
134 0236130 VISHAKHA DABRAL
135 0041126 PUKHRAJ KAMAL
136 0126364 AANCHAL DALAL
137 0126399 SYED ALI ABBAS
138 0030564 MANISH KUMAR SHANDILYA
139 0002192 ABINASH KUMAR
140 0417243 RISHA OBERAI
141 0043583 RITU
142 0200966 SAMEER SAURABH
143 0007304 ABHINAV CHOUKSEY
144 0255748 G MADHURI
145 0891238 NAND KISHORE KALAL
146 0098514 ANIRUDDH KUMAR
147 0017602 T SHUBHAMANGALA
148 0107323 ARANYAK SAIKIA
149 0066416 PURNA BORAH
150 0394894 JAYENDRA KUMAR
151 0014092 S SUSREE
152 0467500 RAV PRAVEEN SINGH
153 0577738 SOURAV JAIN
154 0005503 MOTI UR RAHMAN
155 0140903 AMAN VAISHNAV
156 0641260 JYESHTHA MAITREI
157 0026152 SHRUTAKIRTI SOMAVANSHI
158 0148894 AADITYA MISHRA
159 0059976 DESHMUKH YATISH VIJAYRAO
160 0071616 VINDHYA C
161 0506073 ARVIND PRATAP SINGH
162 0283421 RAM PRAKASH
163 0612798 ANSHU KUMAR
164 0653608 ADHIRAJ SINGH RANA
165 0444670 ASIM KHAN
166 0927858 PRANAV ANANT KANITKAR
167 0334662 KIRAN SHRUTHI D V
168 0030381 ANKITA SHARMA
169 0159901 INDRA BADAN JHA
170 0479136 JITENDRA KUMAR YADAV
171 0101088 MADHAVIKUTTY M S
172 0030276 YOGESH GOUTAM
173 0007754 MUDIT JAIN
174 0258357 KRISHAN KUMAR
175 0213172 MANISHA TOMAR
176 0537694 B SARANYA
177 0526869 PURAN KUMAR JHA
178 0116716 ANKUR ANKESH
179 0110266 UMESH PRASAD GUPTA
180 0069183 SHUBHANWITA
181 0383168 ABIJITH R SHANKAR
182 0063120 HARSIMRANPREET KAUR
183 0257812 MAINAK GHOSH
184 0041496 ARCHIT VIRENDRA CHANDAK
185 0136663 GAURAV
186 0257572 NAVEEN CHOUDHARY
187 0128281 ISWAR KUMAR KANDOO
188 0554069 SNEHA MEHRA
189 0428351 VAIBHAV SHARMA
190 0444510 SYED IMRAN MASOOD
191 0364272 ANKIT YADAV
192 0079798 SAURABH GUPTA
193 0004452 ANJNEYA VARSHNEY
194 0449342 KRUTHIKA
195 0591449 VIVEK JOHNSON
196 0000641 V V SAI PRANEETH
197 0001567 KRITIKA JAIN
198 0898293 ROMA SRIVASTAVA
199 0724651 NAHAR PRANAY PRAKASH
200 0365004 MUHAMMAD JUNAID PP
201 0096229 SIDDHANT JAIN
202 0059327 SHUBHAM AGARWAL
203 0040861 ANKITA SHARMA
204 0153979 CHARU SHARMA
205 0125553 PREETESH RAMAN SINGH
206 0426681 VN MANIKANTA CHANDOLU
207 0020399 SIVAKRISHNAMURTHY V
208 0265420 NIKITA KHATTAR
209 0005580 NITESH WADHWANI
210 0333630 RAMIT CHENNITHALA
211 0295901 PRUTHVIK SHANKAR
212 0001175 GARIMA PANWAR
213 0393286 HARSHVARDHAN
214 0138821 MAYANK MANISH
215 0149359 TANMAY VASHISTHA SHARMA
216 0494658 SHEKHAR KUMAR CHAUDHARY
217 0626326 ILMA AFROZ
218 0531469 KRUTI M PATEL
219 0523918 SMIT LODHA
220 0005332 ABHIMANYU RANA
221 0543327 DEEPESH KEDIA
222 0021590 ANKIT JAIN
223 0612181 NITHYA K
224 0793613 AMIT KUMAR
225 0658423 KARNATI VARUNREDDY
226 0429287 HASRAT JASMINE
227 0420040 ANUPAM SINGHAL
228 0168218 PUSHKAR SHARMA
229 0366029 SHRISTI PANDEY
230 0007890 MANALIKA BORGOHAIN
231 0340101 MANESH KUMAR
232 0150709 ATUL KUMAR
233 0471035 DEEPAK SIWACH
234 0005623 DHRUV
235 0274306 SAURABH BARANWAL
236 0517734 ADARSH MISHRA
237 0391998 RAJAT R CHATURVEDI
238 0726374 LAKSHMANA PERUMAL R
239 0097545 MAITHREYI NAIDU
240 0260884 UTHARA RAJENDRAN
241 0675435 GARIMA AGRAWAL
242 0002182 VIVEK
243 0404732 AMIYA PRASANNA NANDA
244 0644194 HARSH SINGH
245 0154859 G CHANDEESH
246 0020326 KATYAYANI SANJAY BHATIA
247 0825841 N ROHINTH
248 0507664 KARTIK KUMAR SINGH
249 0374747 GHUGE ROHAN BAPURAO
250 0555118 SUNEEL SHEORAN
251 0011554 SUMEET PANDA
252 0007745 GYANESH JHA
253 0124720 HARVEER SINGH
254 0524187 NEETU
255 0047763 NIKHIL BANSAL
256 0081026 BHARAT MITTAL
257 0547343 DINESH KUMAR YADAV
258 0012650 RANAWAT POOJA DINESH
259 0620358 SHALESH JAIN
260 0483412 GOVIND MOHAN
261 0591251 ANIKET DUGGAL
262 0099764 GAJRAJ BACHHAWAT
263 0551128 VAIBHAV JAIN
264 0010259 NINIKA DHAWAN
265 0641729 GOPAL KRISHNA B
266 0745780 SHREYASH PRATAP SINGH
267 0047425 SIDDHANT DAS
268 0284451 SAMANDEEP KAUR
269 0449470 KUMARI SUNITA
270 0172655 SHANU DIMRI
271 0079484 SANKET AGARWAL
272 0040685 YASHRAJ NAIN
273 0373657 BRIJ SHANKAR
274 0285219 S UKESH KUMAR
275 0295085 PATIL SHRINIVAS VYANKATRAO
276 0156978 SHREYAS
277 0062375 KALAIVANAN R
278 0443702 SHIV NARAYAN SHARMA
279 0058644 SANJAY KUMAR MEENA
280 0285442 NIKHIL SINGH
281 0431684 TUHIN SINHA
282 0504526 EZAZ AHMED
283 0064686 SAURABH GARG
284 0032663 SHYAMBIR
285 0521825 KHUSHBOO LATHER
286 0319551 JAYANTIKA SINGH
287 0810345 MANISH RANJAN
288 0684282 JITENDRA PANDEY
289 0396767 ASHUTOSH K R PANDEY
290 0690730 VIJAYPAL BISHNOI
291 0029768 SHUBHANK MISHRA
292 0021425 MELVYN VARGHESE
293 0034893 VEDBHUSHAN
294 0643108 VINODHPATIL H
295 0316688 SAURABH PRATAP SINGH
296 0174313 SHAKTI MOHAN AVASTHY
297 0004695 ABHISHRI
298 0006562 LAVANYA GUPTA
299 0515930 MRITHINJAI S
300 0245946 PRATIK KHAMATKAR
301 0050750 HARIKESH SINGH
302 0063442 RITESH BHATT
303 0024926 SAURABH KUMAR
304 0222654 JAGTAP JAGDISH SHANKAR
305 0097920 CHETAN SHARMA
306 0365594 ANIRUDH
307 0061592 PRANAV DUBEY
308 0148189 JVALIN TEJPAL
309 0467831 PRIYANKA SINGH
310 0209408 SHIVIN GOYAL
311 0009969 AMANDEEP DHANOA
312 0275036 RUBIKA GOYAL
313 0101003 BUDUMAJJI SATYA PRASAD
314 0300714 AMAN BISHLA
315 0257871 GAURAV GARG
316 0057791 ADITYA MANGLA
317 0152992 MANAV SINGLA
318 0003656 SUYASH SAXENA
319 0044317 SOUMYA ANAND
320 0060872 PARUL PRADHAN
321 0176858 SANSKRITI PARASHAR
322 0666562 CHEBOLI KARTHIK
323 0101194 DIVYANSHU TIWARI
324 0716599 M PUNITH KUTTAIAH
325 0181601 ROOPSEE SINGH
326 0030666 MOHD NOOH SIDDIQUI
327 0567946 ALBERT JOHN
328 0027409 APURV CHAUHAN
329 0120178 AAKANKSHA KULSHRESTHA
330 0654471 NISHANT KRISHNA
331 0276365 ANKUSH KUMAR
332 0087967 AGAM SINGH BEDI
333 0007956 AJAY KUMAR YADAV
334 0492200 RAVIKESH TRIPATHY
335 0088438 SOUMYA
336 0064366 SAHIL SANGWAN
337 0012783 SANJALA SHARMA
338 0506832 KUMAR DEEPAK
339 0050154 SHAIKH SALMAN
340 0212316 YOGNIK BAGHEL
341 0567743 AMIT CHANDRA SUNAL
342 0793010 VYAS PARITOSH VINEET
343 0727064 SHREY VATS
344 0052727 MRINAL CHATTERJEE
345 0387573 ABHINAV KUMAR
346 0714966 SIDDALINGAREDDY
347 0013597 RANJAN RAJEEV
348 0089068 HIMANSHU GARG
349 0334389 AMANDEEP SINGH TALWAR
350 0147901 KM SAKSHI GARG
351 0063575 JIVITESH ANAND
352 0191790 JUNAID AHMAD
353 0028584 ANUBHUTI TRIPATHI
354 0653272 AMARESHWAR SINGH
355 0621035 ANUKRITI SHARMA
356 0003223 SHRUTHEE SRINIVASAN
357 0022727 SHREYANSH SINGH
358 0724174 SHWETA GARG
359 0080816 HEMANT KUMAR SINGH KADIAN
360 0056059 MANI ARORA
361 0013209 AMIT KUMAR
362 0291038 ABHISHEK JAIN
363 0380522 AMRITESH KUMAR
364 0044270 NIDHI PATEL
365 0380787 GODHANI AKSHARKUMAR P
366 0638781 PRATIK PATIL
367 0496635 UTSAV PRASAR
368 0011045 ADITYA PANT
369 0103909 SAKSHI TOMAR
370 0883497 KULDEEP MEENA
371 0256725 RAJEEV KUMAR CHOUDHARY
372 0563054 AMRITPAL KAUR
373 0004976 SURYAWANSHI MAYUR VIKAS
374 0245310 SINGA REDDY RUSHIKESH REDDY
375 0476478 LAKHBINDAR SINGH CHAHAL
376 0097116 SHWETA MISHRA
377 0679017 ABHISHEK GUPTA
378 0032947 INABAT KHALIQ
379 0678495 AVNINDRA KUMAR RAI
380 0113004 ABHISHEK BHAL
381 0036941 KAVYA TANGIRALA
382 0726907 ANJANA UNNIKRISHNAN
383 0366675 PUNEET KUMAR SINGH
384 0529095 SADDAM NAVAS
385 0399142 SHRIVAS NUPUR AJAYKUMAR
386 0230442 ANUPAMA ANJALI
387 0459559 SHEKHAR ANAND
388 0624111 VIJAY TANEJA
389 0549755 SAURABH KUMAR
390 0076680 REGHU M
391 0063749 AVINASH CHANDRA SANDILYA
392 0417726 JITENDRA KUMAR SHARMA
393 0183025 SURABHI ADARSH
394 0473715 VEEREPALLI VIDYADHAR
395 0074393 DEEPRO GUHA
396 0002156 OM KANT THAKUR
397 0452811 MAHENDRA PAL GURJAR
398 0304824 RAVINDERPREET KAUR
399 0295030 AJAY JAIN
400 0560243 PANKAJ TIWARI
401 0124582 BABITARANI SWAIN
402 0676533 ABHISHEK SARAF
403 0013433 MONIKA YADAV
404 0029154 SAURABH JASSAL
405 0389195 SHUBHAM JAIN
406 0454681 KESHAV KUMAR
407 0004227 GANORE SURAJ DHANANJAY
408 0527636 RATAN KUMAR JHA
409 0433606 RITURAJ
410 0369659 SYED ZAHED ALI
411 0282687 SAI KIRAN D N
412 0003756 KRISHAN LALCHANDANI
413 0089431 PRASHASTI SRIVASTAVA
414 0783167 ANKURJEET SINGH
415 0057105 AASHISH MADANLAL RAWLANI
416 0020696 K VIJAY SHANKAR
417 0083125 NAINI SRI RANGANADH REDDY
418 0676496 SURYAWANSHI SWAPNILKUMAR SUNILRAO
419 0881821 ABHISHEK VISHAL
420 0009602 SHAH JAY MANOJ
421 0734774 ASHUTOSH SHRIVASTAVA
422 0089552 HIMANSHU SRIVASTAVA
423 0385554 DHEERAJ AGRAWAL
424 0391307 BHORKHADE HEMANT SAHADEORAO
425 0156989 RADHIKA SURI
426 0387274 RAHUL JAIN
427 0202453 ARUN BALGOTRA
428 0096877 ABHISHEK KHANNA
429 0006061 AMARNATH OJHA
430 0190876 VIKRANT SAHADEO MORE
431 0458292 ADITYA KUMAR JHA
432 0460057 KIRTI GOYAL
433 0530667 PUNEET GEHLOD
434 0268542 SUDARSHAN BHAT
435 0527433 JASROOP KAUR BATTH
436 0513674 TEJAS NANDLAL PAWAR
437 0001473 SAGAR CHAHAR
438 0022246 VIKAS SINGH
439 0010000 ABHISHEK MAHAJAN
440 0078033 DEVANSHU CHAUDHARY
441 0119023 SHASHANK SHEKHAR PANDEY
442 0130869 C JAYASHARADHA
443 0018404 MASANDA MAGDALIN PERTIN
444 0011264 FURQAN AKHTAR
445 0336862 SOFIA
446 0040661 RISHU PRIYA
447 0500942 SHIVAM ASHUTOSH
448 0020589 PRANSHU SHARMA
449 0027547 ARUN SEHRAWAT
450 0150314 NISHANT SHARMA
451 0022140 SONAL
452 0179338 ADITYA TRIPATHI
453 0418109 ANAND VARDHAN MISHRA
454 0517669 HARPREET SINGH
455 0105591 SVATANTRA KUMAR AGRAWAL
456 0216450 ASHISH YEREKAR
457 0030039 SHINJAN SHEKHAR
458 0074863 EKTA KHATRI
459 0479299 SAWANDKAR KIRAN NAMDEVRAO
460 0291518 SAGAR JAIN
461 0209097 DEEPAK PUNDIR
462 0126198 AKHIL BIHARI DAS
463 0626165 AJAY AGRAWAL
464 0345600 SHREYA JAIN
465 0179517 DEVAGUDI MOUNICA
466 0270599 SANDEEP Y
467 0060285 AKSHAY SHARMA
468 0075934 ANKITA SINGH
469 0083942 SHIVANI KAPUR
470 0393562 MOHD SHAFIQ
471 0641379 ZAFAR IQBAL
472 0467593 ANAND MOHAN
473 0679216 ANALA KAMALA PRIYA
474 0128230 SIDDHARTHA JAIN
475 0440107 SURAJ PATEL
476 0002931 NIRAJ KUMAR
477 0212312 HIMANI SHARMA
478 0332251 VRUSHANK N Y
479 0001905 SAMYA BHUSHAN
480 0027681 POREDDY SAINATH REDDY
481 0085575 SUSHIL KUMAR
482 0000933 PATIL DIGVIJAY SANJAY
483 0228966 JAG PRAVESH
484 0221277 SHIV NEHARIKA SINGH
485 0010280 GAUSH ALAM
486 0067571 PATIL SWAGAT RAJKUMAR
487 0097593 HAARIS RASHEED
488 0021327 SUSMITHAA SELVARAJ
489 0709995 SUMEET KUMAR
490 0072580 NAVEEN KUMAR CHANDRA
491 0021379 PRADEEP KUMAR DWIVEDI
492 0339321 SHAH SAGAR NAILESH
493 0014212 SUMIT KUMAR
494 0593756 AVIRAL SHARMA
495 0268048 RAHUL GAUR
496 0669692 VANDITA RANA
497 0155729 TIDKE VIRAJ SHYAMKARN
498 0515674 PURNAVA GANGULY
499 0561040 VAIBHAV KUMAR GUPTA
500 0584337 MITIKA DAHIYA
501 0507335 NAVNEET MANN
502 0068395 SHARMA BHAVESH ANIL
503 0251119 DESHMUKH ABHAYSINHA BALASAHEB
504 0571947 VARNIT NEGI
505 0075012 MUKUL JAMLOKI
506 0898438 DEEPANSHU AGARWAL
507 0289750 SHUBHANSHU JAIN
508 0143042 PRASSANNAKUMAR V
509 0098584 HARSH KUMAR GARG
510 0226164 ABHISHEK MISHRA
511 0023077 ABHIJIT GUPTA
512 0067766 G SURYA SAI PRAVEENCHAND
513 0030209 MADDIPATLA PRASANNA KUMARI
514 0062184 TARUN GOYAL
515 0002772 VISHAL KUMAR PATHAK
516 0016313 POOJA SHOKEEN
517 0578876 ROHIT SINGH
518 0066655 RAHUL GARG
519 0946052 AYUSHI RAI
520 0606390 NEHA AGGARWAL
521 0403205 NAVODIT VERMA
522 0189871 ABHINAV SAXENA
523 0075911 PRABHJOT KAUR
524 0007080 ADITI DUBEY
525 0001018 PAWAR SWAPNIL VASANTRAO
526 0056528 ABHINAV KUMAR SINGH
527 0012610 ROHAN KUMAR
528 0380822 JADHAV TUSHAR PRALHAD
529 0462560 KARTHIK KOTTURU
530 0000887 JITENDRA PRATAP SINGH
531 0005630 ABHILASH SHASHIKANT BADDUR
532 0373938 TAPDIYA SHRIKANT RAJENDRAPRASA
533 0044004 GEORGE ALLEN JOHN
534 0612248 HIMANSHU CHAUDHARY
535 0269330 ATUL KUMAR
536 0404666 IHJAS ASLAM C S
537 0091912 GAURAV VATS
538 0263947 SHREYA SINGH
539 0285502 ANAM SIDDIQUI
540 0302967 SHASHANK SHEKHAR AGARWAL
541 0324631 ASTHA JAIN
542 0023654 ITI AGARWAL
543 0086861 ANKUR TIWARI
544 0018764 ANNA SOSA THOMAS
545 0442247 ANJANI ANJAN
546 0189316 MUKUND TIBREWAL
547 0519551 RICKEY AGARWAL
548 0003421 ASHUTOSH SHUKLA
549 0795462 ABHISHEK ANAND
550 0324501 AMIT KUMAR
551 0041532 GAIKWAD VAIBHAV RAGHUNATH
552 0096127 RAJ PRASAD
553 0587533 MUKESH KUMAR
554 0589659 RAHUL BHATI
555 0260848 RAVI
556 0168341 SURESH KUMAR JAGAT
557 0007096 KUSHAL CHOUKSEY
558 0641456 VASANTH MESHACH J
559 0050950 SHRI PAL SHESMA
560 0354165 DIVYA D
561 0382888 PHURPA TSERING
562 0282140 BHARAT YADAV
563 0082457 NIKHIL D NIPPANIKAR
564 0333920 MEDIDA JAHNAVI
565 0136944 LAKHAN SINGH YADAV
566 0338018 SOWMIYA A
567 0335785 KARTHIKEYANI K
568 0196323 VIKAS MEENA
569 0794404 SAURABH GANGWAR
570 0048867 HASAN SAFIN MUSTUFAALI
571 0580320 YOGESH KUMAR PATEL
572 0128649 SAHILA
573 0097646 ANIL KUMAR YADAV
574 0043364 VIJAY SINGH GURJAR
575 0614880 NITHAN RAJ T N
576 0004229 PAGAR TEJAS SANJAY
577 0044251 MONIKA RANA
578 0224168 ABHISHEK KATIYAR
579 0017004 POOJA YADAV
580 0002777 VARSHA MEENA
581 0188776 KALPANA KUMARI
582 0317646 OM PRAKASH JAT
583 0007607 RITIRAJ
584 0013334 VIKAS SUNDA
585 0277750 T BENITH
586 0576318 BASIST NANDAN
587 0255905 MUKESH KUMAR LUNAYAT
588 0676296 SUJIT KUMAR BHARTI
589 0278608 PANKAJ
590 0518224 LOKESHWARAN R
591 0670826 SWAPNIL YADAV
592 0356907 YATENDRA KUMAR PAL
593 0688457 MAMONI DOLEY
594 0254808 CHETAN KUMAR MEENA
595 0613893 ANSHUL SINGH
596 0458040 SARANYA V S
597 0382221 PRERNA KUMAR
598 0302349 VIKASH KUMAR
599 0551803 UTSAH CHAUDHARY
600 0667186 HEMENDRA KUMAR MEENA
601 0062053 MALYAJ SINGH
602 0268888 MUHAMMED SHABEER K
603 0059124 SRISHTI CHAURASIA
604 0238306 VISHNU PRATHEEP T K
605 0255201 DEVAKI NIRANJANA
606 0370734 KEKAN SUDHIR RAMNATH
607 0612230 KRISHNA KANTH PATEL
608 0507471 GIRI SANKAR R
609 0021699 DALIP KUMAR
610 0609809 ABHIMANYU POSWAL
611 0847060 JAVIR RAHUL SURESH
612 0775873 MALI SANTOSH VITTHAL
613 0467937 IRSHAD CM
614 0410781 TENGALE GANESH MAHADEV
615 0309221 AKSHAY KUMAR TEMRAWAL
616 0094222 SHIVANI JHIRWAL
617 0013313 TUSHAR DUDI
618 0518897 AKSHAY PRALHAD KONDE
619 0645521 DEEPINDER KAUR
620 0651711 IBSON SHAH I
621 0018578 AJAY GANDHI
622 0516919 ALI ABOOBACKER T T
623 0323517 NITIN KUMAR SINGH
624 0389562 YEDAVELLI AKSHAY KUMAR
625 0585615 AMRISHA BAINS
626 0424141 SHUBHENDRA KUMAR
627 0647103 BIRUDARAJU ROHITH RAJU
628 0514985 RAGAV S
629 0008956 AKANKSHA VERMA
630 0006436 ADITYA
631 0041877 AJAY GANPATI KUMBHAR
632 0272345 KANTA JANGIR
633 0244359 PAWAR AMOL KAKASAHEB
634 0675009 ANIL KUMAR JHAJHARIA
635 0148154 VIKAS KUMAR KHICHAR
636 0153875 AMANDEEP SINGH
637 0588978 RAMARAJAN K
638 0027190 DINESH KUMAR
639 0092948 AISWARYA J
640 0333275 AJAY CHOUDHARY
641 0555372 SANDEEP SINGH
642 0397098 SAHIL BAGLA
643 0302073 SHASHI KANT YADAV
644 0391849 OJING DAMENG
645 0303496 SUBHAJIT BHUYAN
646 0001019 RANDHIR KUMAR
647 0678903 DIVANSHU KAMBOJ
648 0553322 DARA ASWAGHOSH
649 0621050 MANESH KUMAR GUPTA
650 0131704 DARADE PARMANAND PRAVIN
651 0668462 REHNA R
652 0478191 SACHINK
653 0481125 ABHIJEET YADAV
654 0006596 PREETHAM S
655 0562225 AMAL N S
656 0120006 MOHAMMAD NADEEMUDDIN
657 0556919 HARISHA B C
658 0430127 AMALA ADVIN A
659 0001714 ARVIND CHAUHAN
660 0016817 ABHISHEK BHARTI
661 0481945 BAHNI KUMARI TELENGA
662 0586614 DANISH AGASTAM
663 0230348 MAITHILI RAJENDRA KORDE
664 0559135 DHARMESH KUMAR
665 0300561 SANDEEP GUPTA
666 0724818 VIJAYENDRA R
667 0587391 CHANDAN
668 0536438 HEMANTH KUMAR V
669 0334125 NAVEEN KUMAR S
670 0374464 SHUBHAM YADAV
671 0609521 NITISH KUMAR
672 0011796 KANIKA SIKRIWAL
673 0649408 ANURAGBACHAN SINGH DHINDSA
674 0530181 MEGHA GUPTA
675 0005550 MANOJ KUMAR
676 0071680 HIMANSHU KUMAR VERMA
677 0020304 KUMAR ANURAG
678 0003920 KOTHAWADE SWAPNIL SHARAD
679 0712524 HONMANE DINESH VASANTRAO
680 0778225 HRUDAYA KUMAR DAS
681 0038764 CHITRA VIJAYAN
682 0032603 NEHA SINGH
683 0631821 JASKANWALPAL SINGH BIR
684 0185391 SAMIR KUMAR JENA
685 0831463 JAGDISH PRASAD MEENA
686 0828796 DETHE JAYAPAL MANIK
687 0441924 GUNJAN ARYA
688 0472123 PRABHAVATHI V
689 0000241 J SONAL
690 0614298 SIDDHARTH KATARIA
691 0219813 DEVINA VARDHAN
692 0300760 MENKUDALE PRASAD SUBHASH
693 0557457 SHAHID T KOMATH
694 0423832 BIKRAM GANGWAR
695 0688921 SHAHID AHMED
696 0732927 HEMANTA KESHAV PATIL
697 0626910 SHARAD CHANDRA
698 0587852 KARTHICK P
699 0004434 ASHOK KUMAR
700 0004664 SANJULA HALDER
701 0637308 KUMAR SAMBHAV
702 0430488 DEVENKUMAR KESHWALA
703 0447416 POONAM KULHARI
704 0158915 SANJANA ARYA
705 0059200 SHINDE AMIT LAXMAN
706 0004055 ARUN KUMAR
707 0300621 KSHITIZ SAINI
708 0030747 VAIBHAV CHOUDHARY
709 0080618 AJMAL SHAHZAD ALIYAR RAWTHER
710 0447869 KAUSTUBH
711 0380800 DHAS KISHOR RAMCHANDRA
712 0640410 SHILPA BHATTI
713 0490785 KUMAR AMBRISH
714 0620557 PRASHANT KUMAR
715 0074412 SINDHUKUSH
716 0389132 HIMANSHU SAGAR
717 0034037 RAVINDER SINGH
718 0555245 KUNDAN KANWARIA
719 0584643 ASHIS KUMAR SAHU
720 0574408 MANIMARAN T
721 0006512 ALEKHYA BALLA
722 0383558 SUMAN YADAV
723 0869941 THAKARE POONAM PRAKASHRAO
724 0308194 MAKWANA MEETKUMAR SANJAYKUMAR
725 0444350 IMRAN AHAMAD
726 0378071 ELTEPU SESHU
727 0247687 SATHISH M
728 0264790 AVULA SAIKRISHNA
729 0040472 SANDEEP SINGH
730 0074565 ABHISHEK KUMAR
731 0544499 KARTHIKEYAN S
732 0235237 ANIL KUMAR VERMA
733 0585935 TAMBE NILESH PREMDAS
734 0340325 GUTTE ROHIT MANIKRAO
735 0378348 NAVJOT SIMI
736 0227916 SACHIN YADAV
737 0386638 G BABU
738 0143676 PARTHA PROTIM DAS
739 0095537 ANUPAM JAKHAR
740 0331038 RAUNAK RANJAN
741 0330322 ABILASH G
742 0527239 HARSHIT SAINI
743 0331972 ADDURU SRINIVASULU
744 0550686 MOHANA PRIYA D
745 0188758 GHODKE CHANDRASHEKHAR R
746 0367367 SUKANYA KIRTI
747 0582750 RAJESH KUMAR POONIA
748 0054993 SAMEER KISHAN
749 0004536 B BALA SWAMY
750 0016206 PRERNA
751 0675998 NARWADE VISHAL TEJRAO
752 0478428 BUSHRA ANSARI
753 0606255 SHINDE NILESH DEOBA
754 0122757 AMIT RANJAN
755 0335560 NIVETHA DEVI C
756 0640099 CHANDRA KANT MEENA
757 0587211 NEHA SHREE
758 0948596 PRADEEP GUNTI
759 0022362 MITALI CHANDRA
760 0432075 PRATIBHA SINGH
761 0301637 SANDIP GARAI
762 0035327 PATIL SACHIN DILIP
763 0549371 HARVINDER SINGH
764 0339597 KSHITIJ
765 0011547 GHUGE MONIKA SHRIDHARRAO
766 0097486 DIPTI DEO YADAV
767 0278584 RATAN DEEP GUPTA
768 0277015 JAI KISHAN
769 0026029 BADIME KRISHNA SHRIRAM
770 0012598 SAURABH PRAKASH
771 0007494 PANKAJ KUMAR MEENA
772 0000732 PRINCE KUMAR
773 0298985 HIMANSHU
774 0100557 SHIVAM SIDDHARTH
775 0014568 ABHISHEK NUNIWAL
776 0590730 HEMALATHA M
777 0280332 DUYU KAMPU
778 0696251 PREM KUMAR S
779 0134894 CHAVAN KIRAN GANGARAM
780 0190624 AKASH AGRAWAL
781 0041372 CHETAN MEGHRAJ SHELKE
782 0618105 PANKAJ YADAV
783 0585285 BHADANE VISHAKHA ASHOK
784 0128875 SHIVARAJ SAYBANNA MANAGIRI
785 0399621 PAWAN KUMAR VISHWAKARMA
786 0703491 AARTHI C
787 0045118 M BACKIYAVELU
788 0440055 URWASHI KUMARI
789 0766079 DHANASEKAR RATHINAM
790 0223672 PAWAN KUMAR YADAV
791 0036172 P PROMOTH
792 0196017 PADAM SINGH
793 0240226 BHUMIKA SAINI
794 0246518 RAM NIWAS BUGALIA
795 0381312 MANOJ SWARGIARY
796 0755597 NILESH KUMAR KESHRI
797 0463593 MANE SHASHANK SUDHIR
798 0527617 NANDHAKUMAR N
799 0102654 THAWAL NIKHIL DASHRATH
800 0006499 AFSAL HAMEED
801 0442562 SARVAIYA RIYAZBHAI RAFIKBHAI
802 0209537 DIKSHA BHORIA
803 0139692 PRAGYA DEORA
804 0130056 SUDHANSHU YADAV
805 0588125 SPARSHA NILANGI
806 0326291 NITESH KUMAR
807 0151615 KAMBLE MAYUR ANIL
808 0691996 JITHIN RAHMAN
809 0660683 OVIYA NIKHILA S
810 0390372 SHEERAT FATIMA
811 0727304 ARVIND PRADEEP S
812 0406890 KALE AMIT MARUTIRAO
813 0139010 RAVI CHOUDHARY
814 0094010 VAIBHAV DASU WAGHMARE
815 0251253 LOKENDER SINGH
816 0571546 A BHARGAVA SEKHAR
817 0344965 ASHEESH KUMAR
818 0646935 BIDISHA CHINTEY
819 0275361 GIJI PRIYANKA G
820 0726428 RAMIT YADAV
821 0225857 KARAN CHOUDHARY
822 0665933 ABINANDHAN P
823 0357486 KHADSE ANIL LAXMANRAO
824 0587390 MANOJ KUMAR RAWAT
825 0012487 NAVIN SREEJITH U R
826 0290684 MANORANJAN BEHERA
827 0016205 NAGARAJ DEVARAKONDA
828 0539669 PRIYADARSHI DARSHANKUMAR PASHA
829 0003490 ASHISH SOLANKI
830 0299213 SANDEEP KUMAR MEENA
831 0098843 PALASH CHANDRA DHALI
832 0176939 SIDDHARTH KUMAR
833 0740890 PATIL HARSHAL RAMCHANDRA
834 0373347 NEENU SOMARAJ
835 0132506 MRIDUL
836 0389992 NARINDER PAL SINGH
837 0232723 ABHISHEK RANJAN
838 0255198 MANCHALWAR SUDAM HARIVIJAY
839 0037781 PREMA V
840 0398637 HIMANSHU YADAV
841 0010178 ARSHIA JAKHU
842 0643443 NITI RANJAN
843 0333248 AMIR BASHIR
844 0071306 ASHUTOSH NAMDEO
845 0135531 KHALID HUSSAIN
846 0791175 PANCHAL MOHIT BANSIDHAR
847 0447398 ARJUN R
848 0202429 LIKHITA V UMARE
849 0665630 MANISH KUMAR CHOUDHARY
850 0370963 ARIF KHAN
851 0102231 MAYANK VERMA
852 0564671 SANDEEP KUMAR MEENA
853 0260890 MANKIRAN SINGH
854 0024844 ABHINAV RATHI
855 0189553 DEEPJOY DAS
856 0009284 SANTOSH KUMAR MEENA
857 0251062 DHARURKAR MAHADEV BALKRISHNA
858 0512530 AKSHAY ANAND
859 0751873 JAPNEET KAUR MAHIR
860 0255716 NIVDANGE SHWETA SHANKARRAO
861 0029044 NIKAM NEHA SUDHIR
862 0544084 AMIT KUMAR
863 0660108 RANVIR SINGH
864 0435655 SHINDE AVINASH SANJEEVAN
865 0243305 ABHINAV GOPAL
866 0452482 NARENDRA V NIKHILA
867 0740165 MANISH JOSHI
868 0033304 VINOD PARIHAR
869 0262152 ROHIT SINGH
870 0390536 RAVI MEEMROT
871 0234370 DEVANSHI LALL
872 0056852 PANKAJ KUMAR MAURYA
873 0099783 PRATIMA SINGH
874 0015332 YOGESH KUMAR MEENA
875 0036453 PARMAR PINKESHKUMAR LALITKUMAR
876 0621870 CHAVAN AVINASH SUNDARDAS
877 0004025 SIDDHARTHA GAUTAM
878 0038185 SANGHPRIYA SINGH
879 0379808 MANJEET SINGH SANKHLA
880 0724730 DEEPAK KUMAR JEWARIA
881 0632179 NIRAJ
882 0170129 ABHINAV SONKAR
883 0097760 RAJESH MEENA
884 0617025 M VAMSI DILEEP
885 0111682 ELAMATHY T G
886 0470635 RAVI KUMAR MEENA
887 0063625 SHILPA GUAL
888 0251312 MALLARAPU NAVEEN
889 0336469 ABHISHEK RANJAN
890 0005386 GANREIPOU
891 0229011 VINOD KUMAR MEENA
892 0146148 TURERAO PREETAMKUMAR H
893 0144954 ASHISH
894 0155239 YASHODHARA DAS
895 0322565 KORUKONDA SIDDHARTH
896 0384145 ATUL CHOUDHARY
897 0305848 DHEERENDRA VERMA
898 0351520 PRIYANKA RANI
899 0095407 PRADEEP KUMAR CH
900 0134012 SHUBHAM SINGH
901 0555747 ASHISH TIRKEY
902 0408896 NIDHI CHOUHAN
903 0490488 BHUPENDRA RAWAT
904 0717990 SAHIL SARANGAL
905 0028022 HARSHIT ORAON
906 0635125 SIBU PRASAD MISHRA
907 0342032 SHSHANK BHARDWAJ
908 0056883 JIGYASA RAJ
909 0193012 SHIV SINGH MEENA
910 0557740 RAVINDRA VERMA
911 0057830 PANKAJ ATULKAR
912 0260919 RAHUL GAJBHIYE
913 0329380 HARSHAVARDHAN R C
914 0649390 ISAIVANAN D
915 0262559 ASHWIN S
916 0153162 VANYA ARE
917 0258128 MITIKA RAJA
918 0369029 MOHIT JOSHI
919 0092596 SAMAY SINGH MEENA
920 0294638 CHAVDA BHARATBHAI RAMABHAI
921 0637171 NEELIMA KHORWAL
922 0532810 BHANWAR SINGH
923 0247871 MANAKLE JAYANT KISHOR
924 0049325 ABHINAV KUMAR SINGH
925 0017137 PRATIBH VIJAY SIROWA
926 0678996 NIKHIL DUBEY
927 0651269 K ANURAG KUMAR
928 0802773 KOLI AKASH SANTOSH
929 0265505 PANABAKA RACHANA
930 0295268 VENKATESHNAYAK
931 0159553 SUDHANSHU NAYAK
932 0109281 ANUJ KUMAR BHARTI
933 0655467 P PAWAN
934 0304551 DULNANGHA REANG
935 0167565 APARAJITA MRIDHA
936 0337964 PARGI AMITA VECHAT
937 0141212 SUMIT KUMAR SINGH
938 0751673 CHIRAG JHIRWAL
939 0882366 MOHD FAROOQ
940 0229118 SUMIT KUMAR
941 0081539 RAHUL VIKRAM
942 0451952 KUMAR PRIYATAM ASHOK
943 0325595 PANKAJ KUMAR
944 0103182 MAYANK NEGI
945 0411003 SHEETAL ANGRAL
946 0217874 AGRIM KUMAR
947 0029286 B GOPALA KRISHNAKANTH RAJU
948 0083369 GONDHALI SATISH ASHOK
949 0308497 NEERU
950 0076087 MANOJ S
951 0000872 KATTA ANAND
952 0049268 ABHISHEK BHUKAL
953 0056658 LALIT KUMAR VIMAL
954 0204501 NEHA BANDHU
955 0551799 PINTU LAL MEENA
956 0099736 ARUN KUMAR SINGH
957 0175005 MANOJ MEENA
958 0831994 MAHESH VADDE
959 0287198 AMIT KUMAR
960 0025834 JAIRAJ KISHORE
961 0177299 SUPRIYA GHAYTADAK
962 0194731 MANUPRIYA
963 0759155 SAURABH SHARMA
964 0722978 LOKESH KUMAR MEENA
965 0057168 BHUVANESH S
966 0585656 PRATEEK BAYAL
967 0756167 VIVEK BHAGAT
968 0519438 ASHISH KUMAR
969 0423944 ADITYA
970 0659835 NINGTHOUJAM JOHNSON MEETEI
971 0745688 RAJKESH MEENA
972 0027951 AJEET SINGH MEENA
973 0002743 SANGEETA MEENA
974 0251570 RAHUL MEENA
975 0081524 SAPAVATH AMITHA
976 0804630 AKSHAY SINGH MARKAM
977 0061758 KAMLESH MEENA
978 0494254 JAGAT PRATAP SINGH BHADOURIA
979 0002934 KUMAR SAUMYA
980 0547459 SANDEEP KUMAR
981 0600875 BHAPKAR SNEHAL PURUSHOTTAM
982 0458439 APURBA SWARNAKAR
983 0610662 MEGHA KASHYAP
984 0324243 DEVENDRA DUTT YADAV
985 0160936 NEHA MITTAL
986 0286955 MAYANK GOEL
987 0536940 SHELAR SAGAR BHAGIRATH
988 0277168 WANKHEDE MAHENDRA NAMDEO
989 0626227 SANDEEP
990 0013668 HIMANKSHI BHARDWAJ