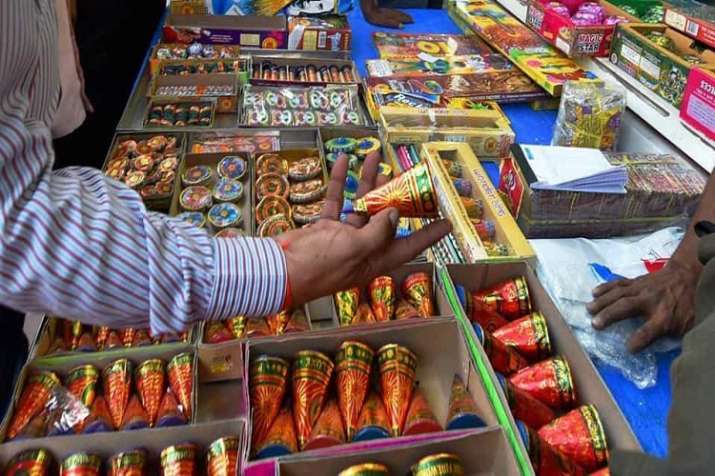 The South Delhi Municipal Corporation (SDMC) is reportedly in process of identifying 900 spots where people can go and burst crackers, as per the orders of the Supreme Court. 
In an effort to curb corruption, the apex court had directed people to burst crackers at designated spots equipped with ample safety measures and for limited period of time on the day of Diwali. 
To that effect, SDMC officials are trying to identify up to 900 spots for the people in south Delhi, a report in Times of India said. 
A meeting chaired by SDMC commissioner Puneet Goel on Saturday decided that the deputy commissioners of the corporation's four administrative zones would submit a list of potential fireworks spots in their areas by November 1, it said. The south corporation has 104 wards and each ward is expected to have 8-10 such locations.
According to the reports, the civic officials in the south have said that around 400 spots have already been identified. "Besides the 85 community centres run by SDMC, the chosen sites are undeveloped plots, some of them owned by DDA. The criterion was that a site should not have been developed in terms of greenery or other infrastructure," an official was quoted as saying. 
The south zone has identified 93 spots, while the central zone has 141 spots, including Hindi Park in Daryaganj, Lashkar Chowk in Nizamuddin and Dhobi Ghat in Jangpura A.
Parks that are barren or where Ramlilas and burning of Ravana effigies are permitted will also be considered. Any chosen site will be at a distance from hospitals and healthcare facilities so as not to cause inconvenience to patients. SDMC dropped the idea of using schools for safety reasons.