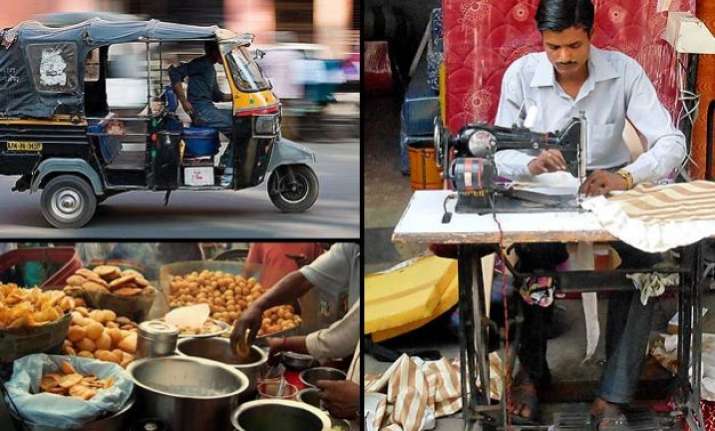 When NASA announced to pay a whooping Rs. 11 Lakh to participants, selected for a complete 70 days of bed rest, the news wasn't surprising - at least not for Indians!
One of the most bizarre job offers, the US space agency has got everybody to sit up and notice the announcement. But they might not get much attention from India, as people here are earning way more than what NASA has to offer.
And for this some don't even need to get professional degrees.
Being a 'Chaat wala', 'rickshaw-wala', 'momos wala', even a 'tailor' in India, may seem to be a menial job to many but people doing such jobs rather laugh it out as they end up earning higher than some of the ones using their services.
We talked to some of them and their shocking revelation got tears in our eyes (not for them but for ourselves) as at some of the companies where professionals work, a beginner's salary is still Rs 8,000 and that too for ones with professional degrees.
Main image: Flickr
Image source: photographersdirect.com
1. Vegetable seller
Ashok, 40, regular vegetable vendor in a posh location has been doing the job since he was 14, "I might have not gone to an MBA college, but with all these years of experience, I usually earn around 23,000 - 28,000 profit every month."
Like Ashok, there are many other vegetable-sellers or vendors who earn it up quite easy with their profitable strategies.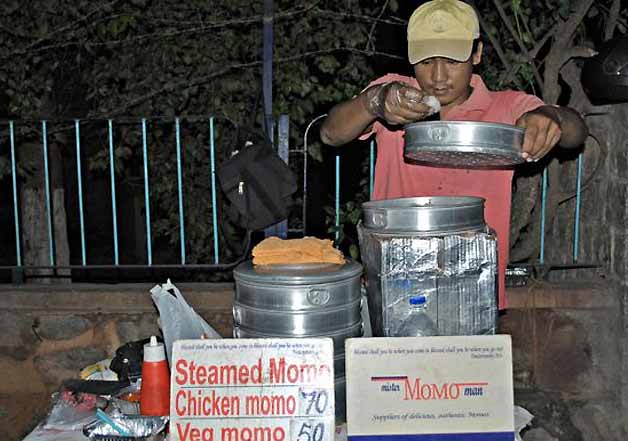 Image source: nomadicchick
2. Momos wala
28 year old Zongpe has been selling momos, with his family, since 9 years now. The family now runs a small place that serves momos throughout the day in Jaipuria market, Delhi.
"Earlier we used to have mobile place, and we used to serve only in the evenings through night. Me and my father took a loan 2 years back to run a sit-in place, and now we run this place throughout the day, serving 9 varieties of momos."
Zongpe and his family manage to earn around Rs 30,000 per month (profit) and now plans to open a similar place around other popular Delhi markets.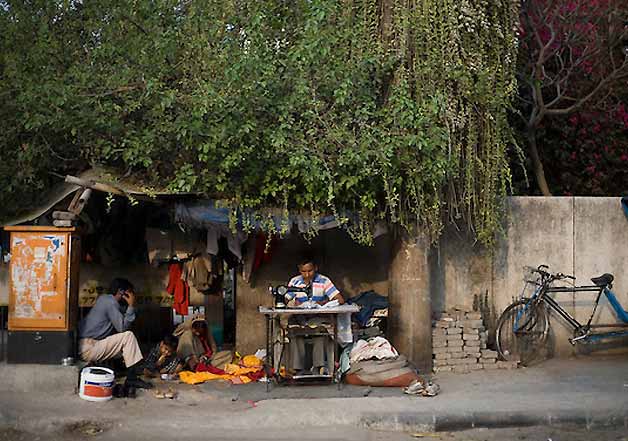 Image source: stuartfreedman.photoshelter.com
3. Tailor
38-years-old Kishan works around a posh residential locality, and has regular customers. Kishan, who also has his wife working along with him, has just a place setup under a tree.
"We only have one son, and we earn enough to send him to a nearby school. One of our customers had given her son's old uniform and books for my son. So we now have to manage out his fees."
Kishan and his wife, work throughout the day and never say no to even the menial work that comes to them. "We work out 7,000 every month, which is enough for us 3", says Kishan.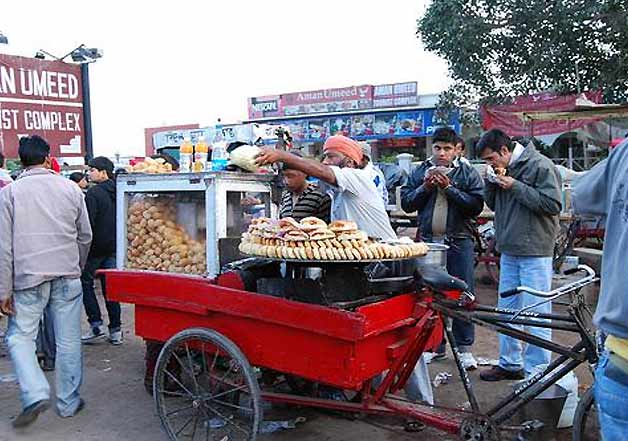 Image source: amritsaronline
4. Chaat wala
Aparna, 23-yr-old student shares her story, "Everytime I visited my grand-parents home, Uma (daughter of local chaat-wala bhaiya) was called in to play with me. We both used to go and relish on every delicacy that was available on the thela - gol gappas, dahi-chaat, tikki etc."
"Uma and her family lived in the 'kaccha' house right behind our kothi, every year her house was undergoing some construction." Aparna also remembers of the time when she got to know that Uma has shifted from local Hindi medium school to the only English medium school in the city.
"Due to studies and exams, I visited my grand parent's home after 2 years, and from the window I could see nothing but a towering kothi even bigger than ours."
"I wondered if Uma and her family were ousted from their home to make space for this? But my granddad assured me that Uma's father was now a big business man in the city and it was indeed their kothi."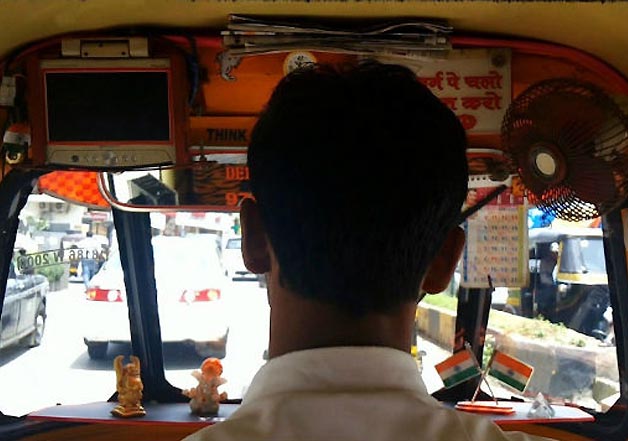 Image: rickshawchallenge.com
 
5. Auto-rickshaw wala
Rupesh was a B.A. 2nd year dropout from Orissa, when he arrived in Delhi to find a job. But after 3 years of struggle he still was not able to taste success. So after his marriage, he brought along his wife to Delhi in search for something to sustain their livelihood.
Rupesh decided to take auto-rickshaw on loan and started on his own. It's been 12 years and now he owns a small 2-BHK place in New Ashok Nagar, Delhi.
No doubt it is aptly said; never underestimate the power of a common man in India!

Note: Names have been changed on individual's request
If you have any similar experience to share, connect us through: Facebook & Twitter