Follow us on 72nd Annual Golden Globe Awards was a night to remember for the entire International TV & cinematic world, not only for honoured artists but also due to some backdoor fun...
Like every year, the event witnessed the participation of Hollywood's biggies like Meryl Streep, George Clooney, Oprah Winfrey and Reese Witherspoon stride down the red carper with élan.
But this time it was not just the event and the awardees that made Golden Globes a viral affair, but swimsuit vixen Chrissy Teigen.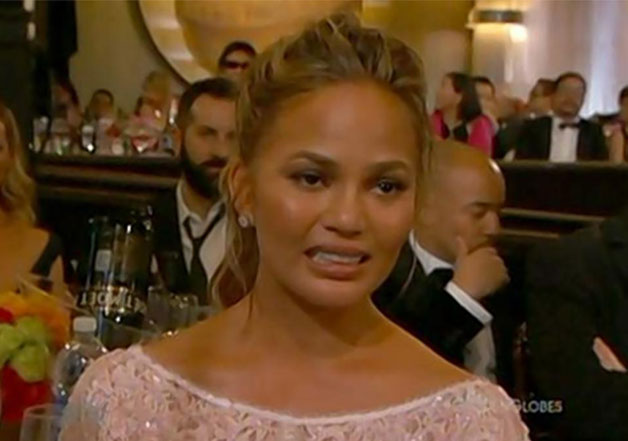 The 29-year-old supermodel could not hold back her emotions when her hubby John Legend won the award for Best Original Song.
Cameras caught her in a vulnerable state and within a flash of a moment - Chrissy became the most viral memes of Golden Globes.
The star herself tweeted; "It's been 5 minutes and I'm a meme."

There were plenty of jokes doing rounds throughout the Sunday evening that left the supermodel awestruck.
She shared her pain with a tweet... "I feel for you, girl. i get it now."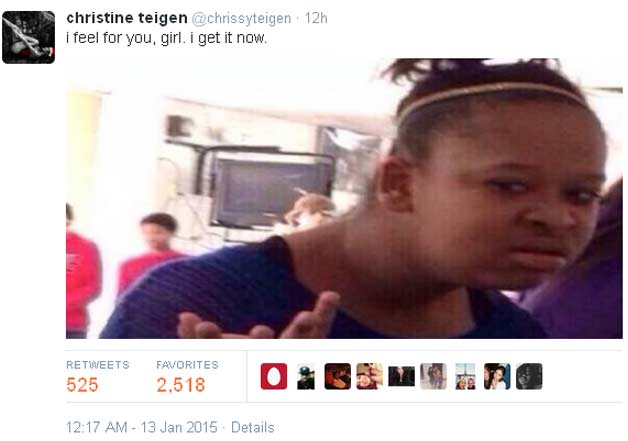 However, the smart lady didn't let the social media sweep her away with the memes. But she played the balanced act by laughing off the matter and retweeting jokes, memes on twitter.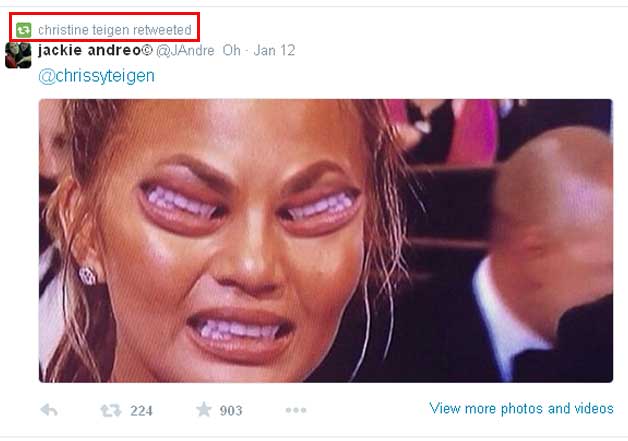 The stunner model Teigen and John Legend posted a selfie to Instagram on Sunday night making fun of the model's 'cry face.'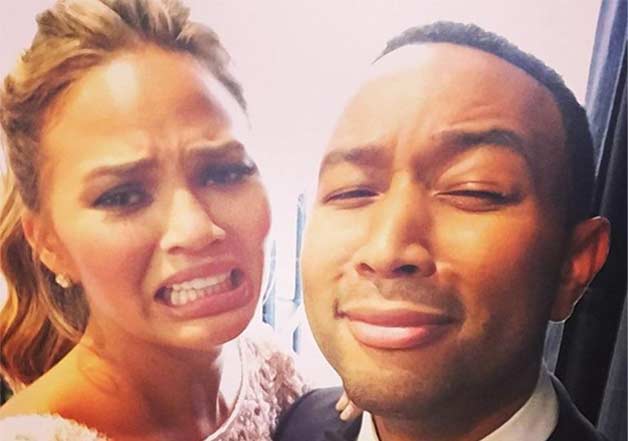 Next time beware before you display your emotions publicaly unless you are a player like Chrissy Teigen!