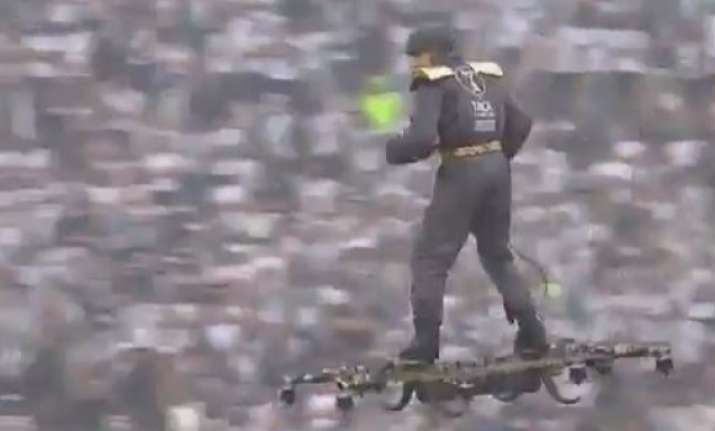 This is not fiction, in the age when pizzas are being delivered via drones, a man delivered a football at the beginning of a match, on a drone. Yes, it happened for real!
At the Portuguese Cup final on Sunday, which looked like a scene straight from Harry Porter, a man clad in a black outfit, flew through air, balancing delicately on a drone to deliver a football to the referee. The audience was surprised and amused to say the least. The Benfica vs Vitoria de Guimaraes final saw an official flying in on a drone to kick-start the match. The man flew for 70 meters in the rain on a skateboard-type drone before landing flawlessly to deliver the ball.
The incredible video has gone viral with over 3 lakh views on YouTube since May 28, 2017 when it was uploaded. Check it out:
Wow, isn't it?