Follow us on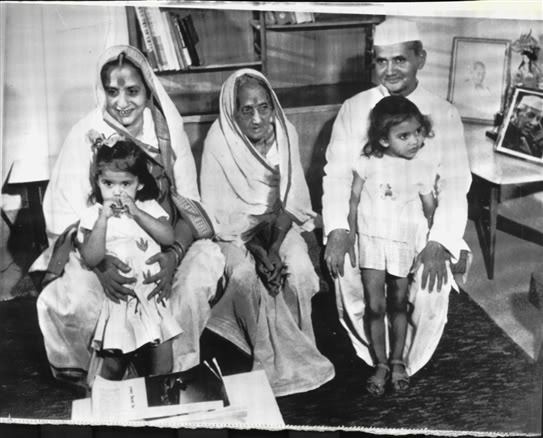 The seminal figure of Indian freedom struggle who held the post of Prime Minister for just one and a half years but still left a memorable imprint on nation's heart. Lal Bahadur Shastri preferred to keep low profile and that's the probably reason why people tend to forget his birth anniversary which falls on October 2. Shastri ji became PM two weeks after Jawaharlal Nehru passed away on June 9th, 1964. He is the most modest PM India has ever seen. His austere life, soft-spoken and demure nature are the reasons why he is still loved by people. 
Born on October 2, 1904 in Mughalsarai, Uttar Pradesh, he was inclined towards education since childhood. He used to swim across Ganges twice a day tying his books on the head. It is said that his mother lost him when he was 3 months old while taking bath. Later, he was unwillingly returned to his mother by a couple who didn't had children. Lal Bahadur Varma was honoured with the title 'Shastri' after graduation from Kashi Vidyapeeth in Varanasi. At a young age of 17, he was sent in jail for participating in Gandhi's non-cooperation movement, however, he was let off considering his age. He was emodiment of simplicity yet his charisma was unbeatable. He took a Khadi cloth and spinning wheel as dowry on his wedding.
He established high standards for society through his moral values and principles. His nation and people were always ahead of his family. During 1965 war with Pakistan, there was acute shortage of food. Adding to the woes, the US threatened to cut supplies of wheat if India didn't stop the war. At that time, India used to import wheat. Undeterred by the US's warning, Shastri ji adopted a new method. He asked his family to skip dinner for a day as he wanted to know how would countrymen feel to forgo one meal a day. Next day addressing countrymen on AIR, he asked people to go without one meal at least once a week. Even all eateries abided by his words for next few weeks. The man with high self-esteem denied to bow down before US. It was then he gave famous slogan of 'Jai Jawan, Jai Kisan'. He aimed at raising rural economy and encourage it just like industries. That's the reason he promoted White Revolution and Green Revolution. The nationwide movement to propel India's milk and food production respectively brought a drastic change in the economy of the country. It was a stepping stone towards being a self sufficient nation.
 
He held various portfolios in Nehru's government and was flag bearer of many crucial changes. As Transport Minister, he welcomed the induction of female drivers and conductors in public transportation. He was the one to introduce the usage of jet water instead of lathi charge to disperse crowd. He didn't had any property or asset after his death on January 11, 1966 in Tashkent. Though, he died of a heart attack, mystery still looms over his death. On his birth centenary in 2004, RBI issued Rs 100 coin which has his portrait on it and is available on an order.