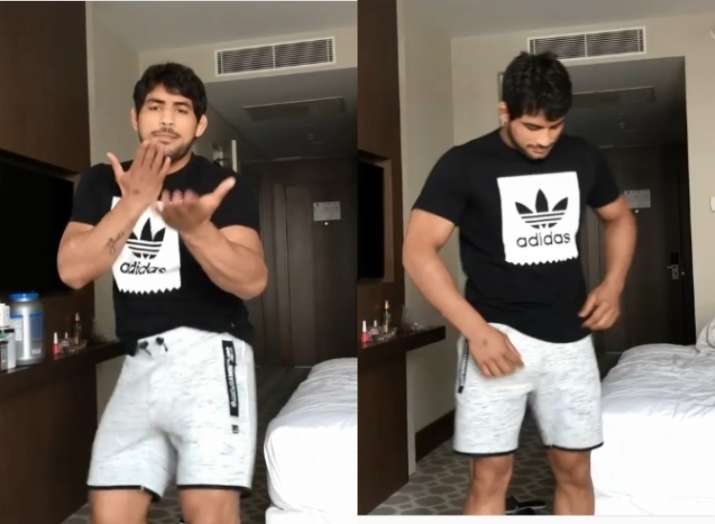 While Geeta Phogat and husband Pawan Kumar are no fans to PDA, the duo definitely knows how to show their love for each other. Commonwealth Games gold winner Geeta Phogat recently took to Instagram and shared a video of husband Pawan Kumar dancing to a Haryanvi song.
In the video, Commonwealth Games bronze medalist Pawan Kumar is seen grooving to Bol Tere Mithe Mithe song for wife Geeta. His dance proves that the national champion does not only aces wrestling but knows how to shake that body as well. From the video, it looks like Geeta Phogat is behind the camera shooting her husband's dance and enjoying it to the fullest. Watch the video here and we guarantee that Pawan's dance will definitely force you to dance along as well.
Not just wife Geeta Phogat, but Pawan's dance has won over the netizens as well. The heartwarming video has received over two lakh views and more than 40,000 'likes' on Instagram - and still counting. People seem to have had their hearts won and cannot stop commenting on the dance performance.
Didn't you love his dance? Tell us in the comments below.