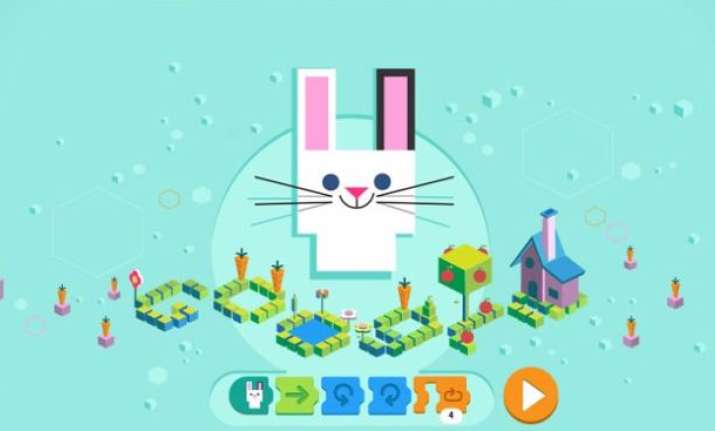 It's been 50 years since children's programming language was launched and Google marked the day in its unique, inimitable style - the search engine giant introduced its first-ever coding doodle with 'Coding for Carrots'.
The doodle that was developed by three teams namely Google Doodle, Google Blockly and researchers from MIT Scratch, teaches children how to code with the help of a white rabbit.
Celebrate #CSEdWeek & 50 yrs of kids coding languages by checking out our VERY FIRST coding #GoogleDoodle! 🐰🥕🐰→ https://t.co/Kr7pjrLXOr pic.twitter.com/V0aJFBBAM2

— Google Doodles (@GoogleDoodles) December 4, 2017
Champika Fernando, Director of Communications, Scratch Team said, "Long before personal computers, Seymour Papert and researchers at MIT developed Logo, which helped children to program the movements of a turtle, giving them the opportunity to explore ideas in math and science."