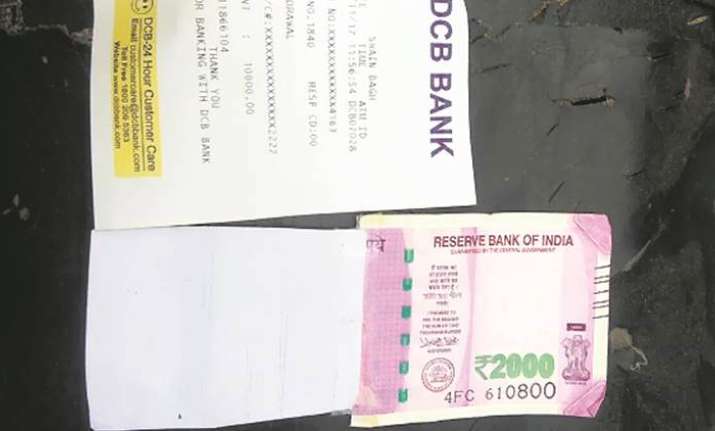 A day before demonetisation anniversary, a peculiar incident came into the light to remind us of November 8, 2016 announcement by PM Modi. Delhi man whose name is Shahdab left his vegetable stall to withdraw cash from the nearest ATM in Shaheen Bagh. Shockingly, along with Rs 500 and Rs 100 notes, he also got a half-printed Rs 2000 note.
After approaching concerned bank authorities, the victim informed police. A case has been registered at Jamia police station under IPC Section 420. Shahdab got three Rs 500 notes and five Rs 100 notes along with a faulty Rs 2000 note. It had a tape in the middle. While half of it was printed, the other half was a blank paper.
He informed the customer care of the bank, who asked him to visit the Bhogal branch. Shahdab also contacted Yes Bank where he has the account. Earlier, an ATM in Sangam Vihar, Delhi dispensed Rs 2000 notes which had 'Children Bank of India' and 'Bhartiya Manoranjan Bank' written over it. Case was lodged against a custodian of a cash management company.