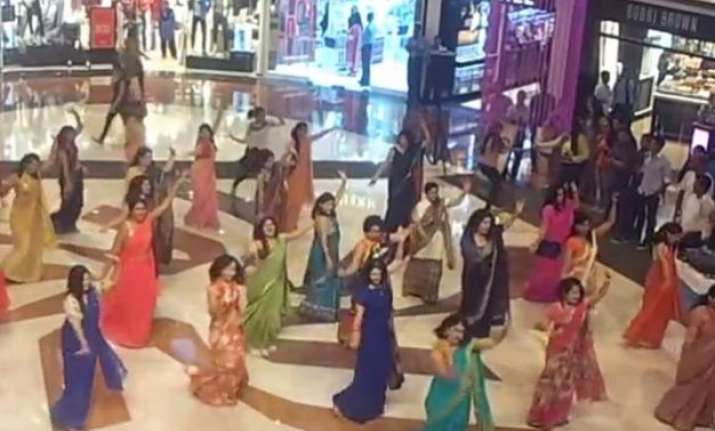 New Delhi: Bollywood is filled with songs in which heroines wearing sarees dance up the hearts of audiences. All girls have wondered how walking in a saree is easy, let alone dancing.
It was a normal evening at the Delhi mall Select City Walk on October 27th, till a flash mob took over everyone's attention. Women wearing sarees started dancing on hit Bollywood numbers as a part of the revival of the glorious heritage of India and carried placards reading "My Saree My Pride".
They kicked off the dance with the hit song of 'Queen', 'London Thumakda', and danced on numbers like Indiawale, Girls like to Swing and many more.
This seven minute video will make you fall in love with these amazing women.