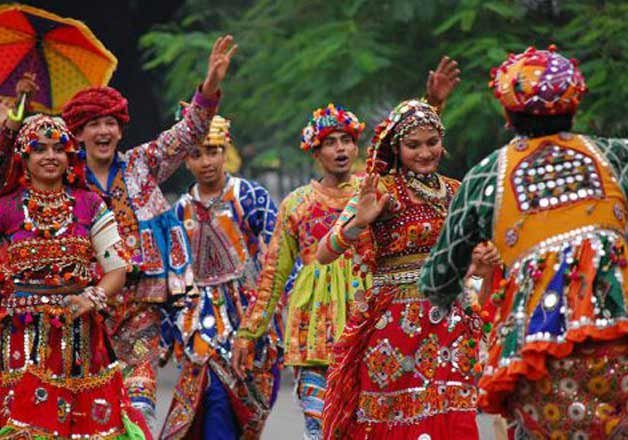 New Delhi: Reports and statistics from the past years prove that the sale of condoms and contraceptives increase by at least 25% during the Garba season and go as high as 50% in Gujarat, especially in  Surat and Ahmadabad.
The youngsters of the state use Garba and Dandiya dance performances during the Navratri festivities as an excuse to indulge in sex.
Coping up with the demands, condom companies too come up with promotional offers to lure customers.
Not only this, the Garba venues in Gujarat had volunteers deployed by different NGOs to spread awareness about safe sex and AIDS.  
The stark reality of what happens in Gujarat is not known to many.
Surveys suggest that youngsters wait for this festival for the entire year. Away from the prying eyes of guardians, the youth of the state break moral barriers.
It sounds shoddy to hear the words like sex while talking about Dandiya Raas and Garba, but unfortunately it has turned into a startling reality.
The late night performance with boys and girls dancing wearing bright outfits has hidden motives. What's more surprising is that women have become bold enough to buy contraceptives from the shops.
This situation, which has been persistent for almost a decade, is not well digested by the parents of the kids.
Just like condoms' sale rise up, demand for private detectives too shoots up in cities like Surat and Ahmedabad.
Parents hire these detectives to keep an eye on what their sons and daughters are doing.
While some see these bold steps by the youngsters as a defiance of social norms, others think of it as a welcome change.
While speaking to a leading daily, HIV-AIDS consultant and sociologist Dr Gaurang Jani said, "We have been putting up awareness stalls at garba venues in Rajpath Club, Karnavati Club and other areas. This is an indication of a positive change where youths are ready to discuss issues like this.