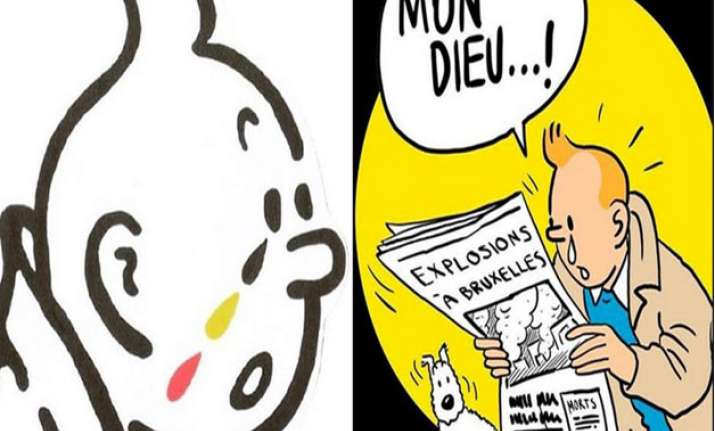 New Delhi: Serial blasts rocked the Begian capital, Brussels this morning. Two deadly explosions at the Zaventem airport and an equally powerful blast ripped through a train coach at a metro station in the heart of Brussels. The attack is being cited as one of the worst terror attacks in Europe in four months in which 34 people have reportedly lost their lives.
Prayers for the city have been flowing in since the news about the explosions broke. Netizens took to Twitter to express solid compassion for the victims. Amidst all the solidarity, what is standing out is the sharing of images of popular comic character Tintin.
An image of Tintin, which was created by cartoonist Herge (George Remi) in 1929, weeping for Brussels has gone viral.
Many who are condemning the attacks on the city wish Tintin, the world's most loved investigative reporter, were not just a cartoon character but a real life character who would have stopped the heinous attacks just in time.
Here are a few tweets:
Post the attacks, Europe has been put on high alert. The attacks are being linked with revenge after Salah Abdeslam was arrested in the Belgian capital in relation to the November 13 terror attack on Paris. A total of 131 people lost their lives in the attack.
Another drawing by a French cartoonist Plantu has gone viral too. In the image, published by French newspaper Le Monde, one can see a person draped in the French flag comforting a person draped in the Belgian flag. Beneath the two flags dates of the deadly attacks have been written.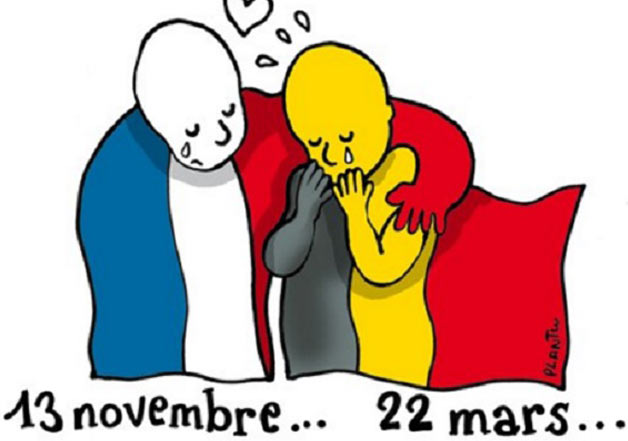 Belgian Prime Minister Michel said: "We were already fearing attacks. That has happened now." He said Belgium was determined to deal with the situation, and that a suicide bomber was involved in the airport attack.
Indian Prime Minister Narendra Modi who is due to pay a visit to the city on March 30 said the attacks were "disturbing" and "condemnable".