Follow us on New Delhi: Enveloping the existence of humanity is the feeling of love; unrequited, selfless and passionate love. Come February and it brings along itself a mushy feeling where love literally stays in air.
A celebration of love, Valentines Day's fever has gripped everything around. This year, while many indulge in candle lit meals, heart shaped gifts and exchange cuddly soft toys as a sign of their affection, we tell you five unusual love stories. These lovebirds have stood true to the meaning of love.
Move beyond the love story of Elizabeth Bennet and Mr Darcy, Catherine Earnshaw and Heathcliff, Hazel Grace and Augustus Waters, as these epic sagas about love will belittle them.
Alok Dixit and Laxmi: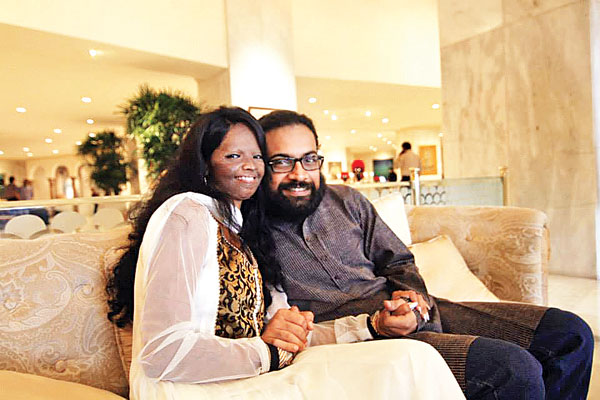 Love sees beyond physical beauty, a term easier said than accepted. But Alok, a journalist by profession who quit his job to work towards the betterment of women in society, defied the easy path when he fell in love with acid attack survivor Laxmi. At the age of 15, acid was poured on Laxmi's face and hands by a 32 year old man whose marriage proposal she had rejected. Terrified after the incident for years, Laxmi started to give her life a new direction as started working to help other survivors.
In 2013, through her work campaigning against violence against women in India, Laxmi grew close with another activist in the field, Alok. In the gradual process of working together they fell in love.
Speaking about Laxmi, Alok had once said, "I never felt that looks are important because I find Laxmi very beautiful. She is a beautiful person and her beauty lies in her heart." The two are in a love-in relationship and have a baby girl named Pihu.
Transgender couples taking the plunge on V-Day: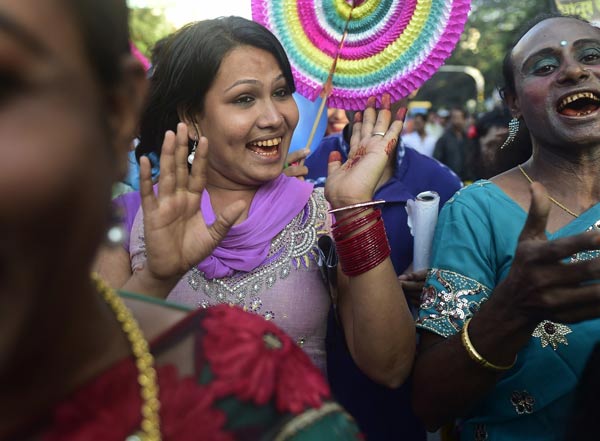 While India is yet to decriminalise homosexuality, some tansgenders in New Delhi have decided to get hitched anyway. About half a dozen transgender women will marry their male partners on Valentines Day tomorrow, at a municipal community near Kashmere Gate. The couples are required to fill a 'Dil Dhadakne Do' form for which they are eligible if they have spent few years together, and are determined for some more. As planned by the organisers there will be a minor baraat, garlands will be exchanged, dhol, and the brides will walk in under a dupatta.
Suchandra Das and Sree Mukherjee: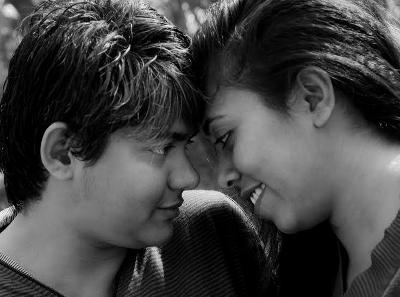 Suchandra and Sree did not need a priest for their wedding as friends of these two girls donned that role. Their buddies cheered for the, their relatives blessed them and their family organised their wedding like any Bengali wedding. Suchandra and Sree, got married on Christmas Eve, last year and have moved to Chennai ever since from their home town Kolkata because they were frowned upon in the West Bengal capital. Suchandra is an established photographer and Sree works with a corporate firm. Speaking about the demand to decriminalise homosexuality, Sree had said, "We hope love wins."
Norwood Thomas and Joyce Morris: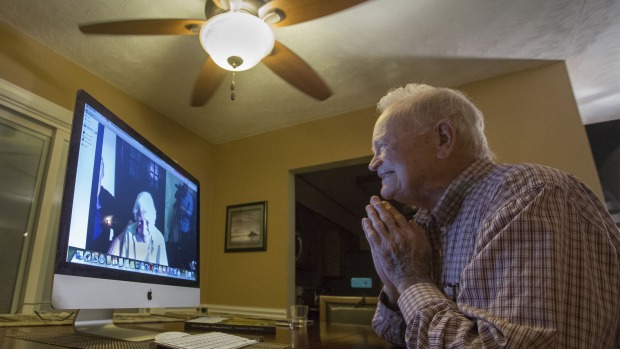 'Forever and always' seems to lose its meaning with time, but not for 93 year old Norwood Thomas and 88 year old Joyce Morris. Thomas and Morris, met each other for the first time in London when they were respectively 21 and 17 year old.
Thomas who was a paratrooper returned to US after the World War 2. The pair wrote each other letters, and Thomas asked Morris to come to the US to marry him. But somehow Morris misunderstood and thought he'd found someone else, so she stopped writing.
The two eventually married other people. Thomas's wife died in 2001; Morris divorced her husband after 30 years.  Last year Morris asked one of her sons to look for Thomas online, and they found his name featured in an article about D-day. The two reconnected on Skype and their story went viral almost instantly. The two planned to spend V-day together and donations flew in from around the globe to fund Thomas' trip to Australia.
And they met! After staying apart for 70 years they wrapped each other in their arms and said that this is the most wonderful thing to happen to them.
PJ Spraggins and Tracy: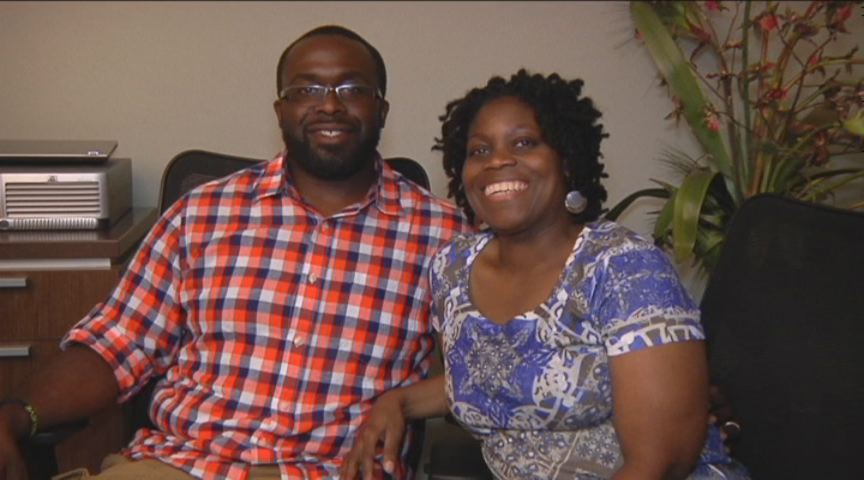 PJ Spraggins was delighted when he discovered he was a perfect match for wife Tracy, who was told her life-long battle with Lupus would kill her if she didn't get a transplant. But, Spraggins who stays in Alabama, South U.S., was told that due to his high blood pressure he cannot donate his kidney to wife Tracy.
So, Spraggins did which many wouldn't. He followed a strict regime for a year to lose 31 kgs. In December 2014, he got the green signal from the doctors in last year in 2015, the couple went under the knife together.