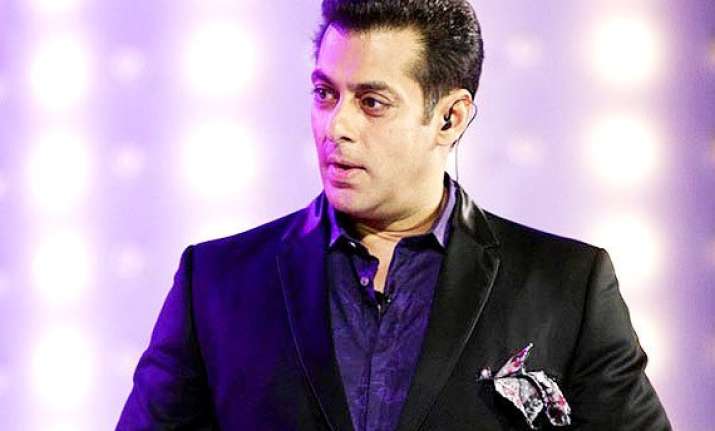 We all know that there is a human side to Salman Khan and in the light of the recent Peshawar attack, our superstar poured his heart out in the 90th episode of Big Boss.
A visibly distraught Salman, unequivocally condemned the attack and expressed his heartfelt condolences for the victims of this gruesome incident.
Unlike the usual episodes, this one was low on energy. There was no music on his entry and he also desisted from dancing.
The superstar wore a somber look throughout the episode.  Even the eviction of Praneet Bhat did not involve any drama, it was just a plain affair.
The actor apologized to the viewers for the low key episode, but his grief could be well understood, given the monstrosity of the #PeshawarAttack.
The actor also expressed his shock and anger over the incident on micro blogging site twitter. He said, "No religion allows you to kill an innocent, killing an innocent is like killing entire humanity."
Here is the collection of his tweets, where he led bare his thoughts over the incident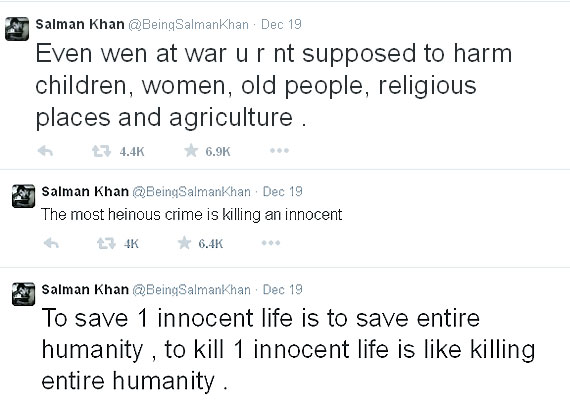 Pakistan's social media users appreciated Salman's noble gesture, thanking him for letting his support in such trying times.