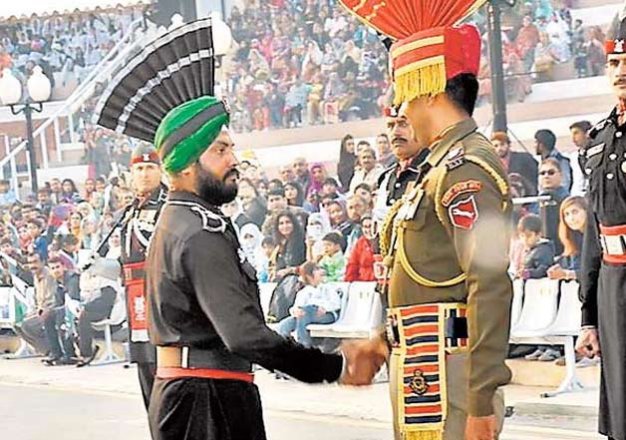 New Delhi: Making for a historic moment, a Sikh ranger from Pakistan participated in the traditional Beating the Retreat Ceremony at Wagah Border, for the first time ever.
People from both the sides of the border welcomed the Sikh ranger with a huge round of applause when he came for the ceremony on Thursday evening. The surrounding filled with the sound of claps when he shook hands with the Indian ranger.
Named Amarjeet Singh, the ranger is the residence of Nankana Sahib, the holy city of Sikhs situated in Pakistan. He is said to be the first person ever from Sikh community to join the Pakistani army.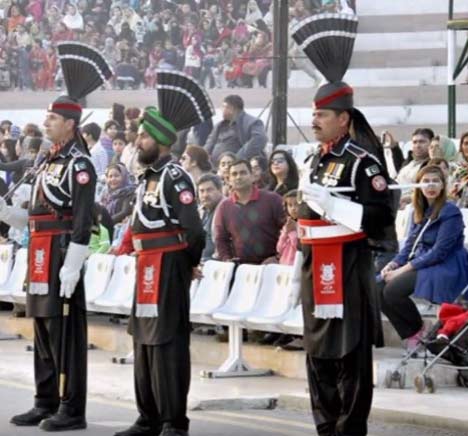 Media reports say that he has joined the Pakistan army in 2005 and completed training this year, after which he was included in the defences forces on the Wagah border.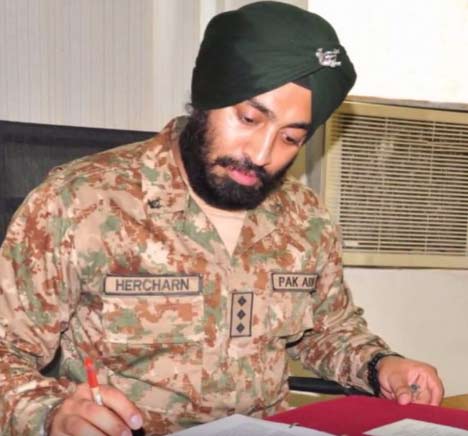 Talking about his duty for Pakistan, Amarjeet said that he is proud of being a part of the Pakistani army and would happy to lay down his life for the nation.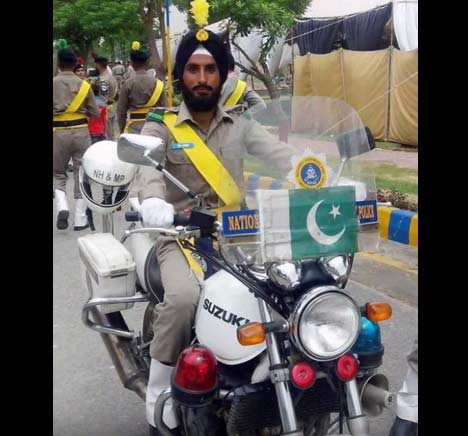 Like Amarjeet, Gyan Chand was the first Hindu to join the Pakistani army in 2009. On the other hand, a Hindu ranger named Ashok Kumar lost his life while fighting for the Islamic nation in Waziristan. Though, Pakistan didn't give him the status of a martyr which led to a serious controversy later.
Now, with Sikh ranger's entry into Pakistan army, we hope the history doesn't repeat itself.