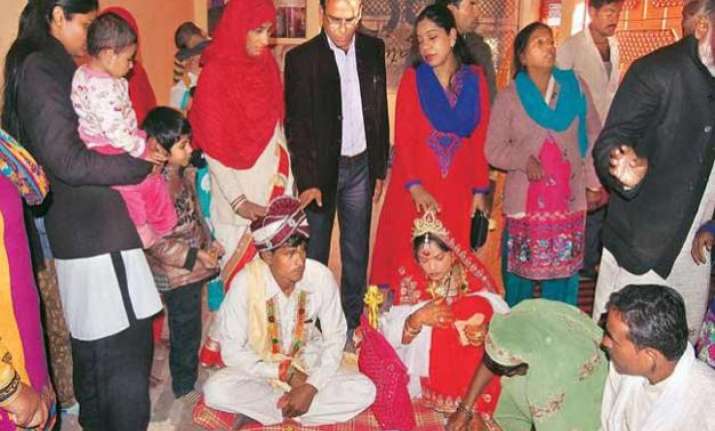 Nadim Akhtar and his wife Haseen Parvez would have never imagined that little Sharda would change their lives for good.
The Muslim couple found the abandoned little Hindu girl on stranded railway station & what they did next was unimaginable!
Not only did they adopt her, but also allowed her to practice and follow her own religion.
Amid overflow of anti-national occurrences like 'Dharma Parivartan' and 'Ghar Wapisi' that are boiling the Hindu-Muslim rivalry and disturbing the secular fabric of the country, here is one couple who has restored our faith in 'humanity'.
Going against all odds, the Muslim couple Nadim Akhtar-Haseen Parvez has married off their Hindu daughter whom they adopted 15 years ago.
Organized in the Ram Janki temple premises, the wedding ceremony was performed as per the Hindu tradition, culture and belief. Moreover, couple's guest and relatives also attended this one-of-its kind event.
After the happy ceremony, Haseen Parvez told media: "Humanity is the best religion of humankind. We allowed Sharda (23), the bride, to follow her religion."
This 'human' act by this couple is worth appreciation and should be a 'guiding principle' for the so called 'secular' people who are spreading hatred in the name of religion.