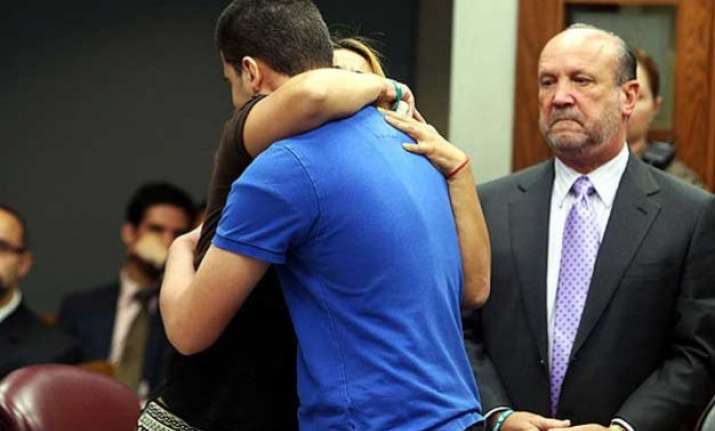 A rare moment of forgiveness got captured on camera when a devastated mother reached out to her daughter's killer and embraced him in the courtroom.
Her simple and yet so powerful gesture, stunned everyone present there, including the judge, who had never seen such a sight in lifetime.
In 2012, her 13-year-old daughter was accidentally killed by her friend in a school bus in Miami, Florida.   The incident happened just before the thanksgiving ceremony when then 15-year-old Jordyn Howe fired the gun inside the bus, killing the innocent girl.  
Two years after the incident, Ady Guzman-DeJesus faced her child's killer in the court. And to everyone's surprise, lady embraced the teenager killer in front of everyone present out there.
Originally, the lady demanded strict punishment for Howe but later changed her mind, recognizing that her daughter's killer was only a child when he made this grave mistake.
As per her plea deal, Howe would now have to spend minimal amount of time in a juvenile rehabilitation center. After that the teenager would be obligated to travel with Ady to lecture about the dangers of guns.
Her powerful act of forgiveness reminds us of Lord Jesus first words when he was being crucified.  
"Father, forgive them, for they know not what they do."